What to Eat During a Pandemic
Lauren Larson
August 03, 2020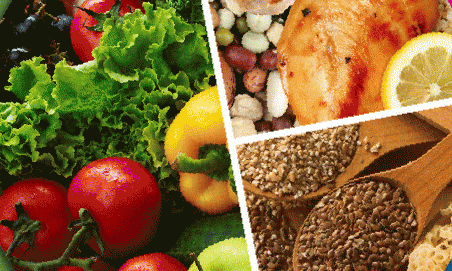 Going through a pandemic is stressful for a variety of reasons. Eating the right foods can improve your mood, lower your stress and support your immune system. When it comes to food, limitations on what is available at grocery stores, fear of contracting the virus while getting groceries or takeout, and possible food insecurity as a result of income loss are valid stressors. Lauren Larson, MS, RDN, registered dietitian nutritionist at Vail Health shares nutritional tips during a pandemic.

Food Safety Concerns
For COVID-19, there is currently no evidence that it is transmitted through food or water but general food safety is still important. Before preparing AND eating food, wash your hands with soap and water for at least 20 seconds. Clean and disinfect countertops after putting away groceries or plating up takeout.

Access to Food
If you are experiencing limited access to food The Community Market is a great resource. The Community Market is a partnership of Eagle Valley Community Foundation, Food Bank of the Rockies, Eagle County government, Vail Resorts, a number of community non profit groups and other entities that provide local food assistance.

What to Eat
To support your immune system, focus on eating a variety of nutrient-rich foods.

1. Regular staples should include:
Sweet potatoes
Carrots
Broccoli
Bell peppers
Citrus fruits
Eggs
Beans and lentils
Nuts and seeds
Whole grains
Kefir
Tofu
2. A variety of protein rich foods such as:
Seafood
Lean meat
Poultry
Eggs
Plant sources (soy, beans, lentils, nuts, seeds) are particularly helpful for healing and recovery.
3. Frozen and canned fruits and vegetables are an option that can be just as healthy or more than fresh.
For canned fruits, look for those "canned in juice".
For canned vegetables, drain and rinse to remove some of the sodium or purchase "low-sodium".
4. Buy meat in bulk and freeze in the amounts you typically use for one recipe. Defrost just what you need in the refrigerator 24 hours in advance.
If you think you may have COVID-19,
click here for testing options.
For the most up-to-date information on COVID-19,
click here to reach
local and federal government agencies.
---
About:
For more information on nutrition and dietitian services, visit
vailhealth.org/nutrition
. To schedule an appointment call (970) 479-5058. Lauren Larson, MS, RDN is a registered dietitian nutritionist at Vail Health.