Coming Soon: Dillon Health Center
Dillon Health Center located in Dillon, CO will open in the Fall of 2021
---
Eagle County's Hospital of the Future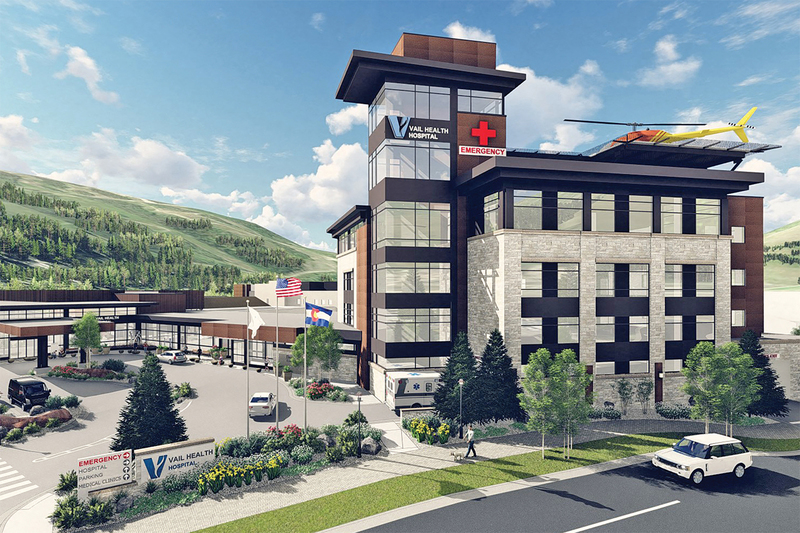 Beginning over 50 years ago, Vail Health has grown into the world's most advanced mountain hospital, providing Olympic-quality
orthopaedics
and
sports medicine,
leading evidence-based
research
, modern
cancer care
and extensive
cardiology
capabilities. While the care and services are outstanding, the infrastructure of our hospital campus in Vail is due for modernization. It is time for the hospital facility in America's most famous mountain town to catch up with the premier care it provides. Support us in our effort to ensure Vail Health's healthcare ascension continues for the next 50 years. Now is the time to build your Eagle County hospital of the future.
Vail Health's New Hospital
Chris Knight, Construction Director, offers a virtual tour of the hospital's construction progress. Expected to open in November 2020, the new Vail Health Hospital provides a new front entrance from the South Frontage Road that features a direct access entrance to the Emergency Department and a second non-emergency entrance with a welcome lobby for visitors and patients that includes a coffee shop and outdoor patio deck with unobstructed views of Vail Mountain. The roof-top helipad has a direct elevator access to the Emergency Department that will aid in patient transport times. Behind-the-scenes, the building includes more than 14 miles of plumbing pipe, more than 150 miles of electrical wire, three 300-horsepower boilers, and two emergency generators.