How and where should I get tested?
Vail Health and Colorado Mountain Medical offer COVID-19 testing with and without a provider in convenient locations throughout Eagle and Summit counties. If you're experiencing symptoms, don't hesitate to get tested. Testing is for patients 5 years old and older, we do not test children under the age of 5. Reference the guides below for your testing options. In the meantime, stay home, isolate and treat your symptoms.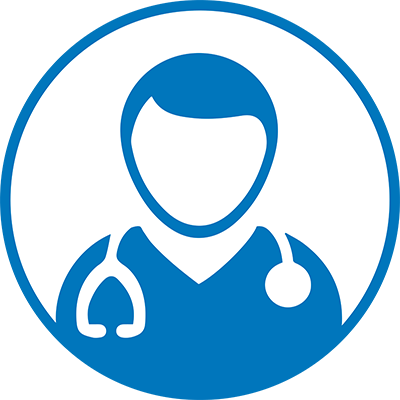 Testing With Provider
If you're experiencing cold, flu or COVID-like symptoms and would like to consult a provider.
CALL TO SCHEDULE AN APPOINTMENT
1. Call (970) 926-6340
2. Press Option 9
SEE A PROVIDER NEAR YOU
VAIL: Colorado Mountain Medical
108 South Frontage Road West. Suite 101, Vail, CO 81657
Mon - Fri, 8:00am - 6:00pm; Sat 8:00am - 5:00pm; Sun 10:00am - 4:00pm

EAGLE: Colorado Mountain Medical
0377 Sylvan Lake Rd. – Suite 210, Eagle, CO 81631
Mon - Fri, 8:00am - 6:00pm; Sat 8:00am - 5:00pm; Sun 10:00am - 4:00pm

AVON: Urgent Care - Next to City Market
230 Chapel Place, Avon, CO 81620
7 days a week, 8:00am-8:00pm
Call or Walk-in, must see a provider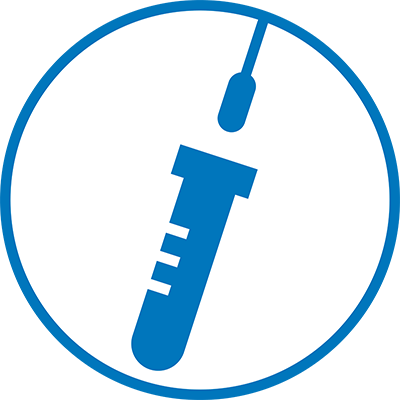 Testing Without Provider
If you are and feel sick but don't want to see a provider OR you are asymptomatic and have a known exposure.
SCHEDULE AN APPOINTMENT ONLINE
1. Visit
vailhealth.org/COVIDscheduling
2. Create your account
3. Reserve a time and location
TESTING SITES NEAR YOU
*By online appointment only
Do you need a test for travel?
If you're needing a COVID-19 test for travel, it is up to you to research what is required, as each destination requiring testing has different criteria. If the destination requires results from a specific lab (i.e Walgreens, Quest, CVS, etc.), then you will need to get your test at that specific location.

PCR tests are typically not covered by insurance so therefore you may incur a fee. PCR tests can be scheduled by going to vailhealth.org/covidscheduling. If you are uninsured or International or prefer to self-pay for PCR testing you will need to go through our partner Highline Medical Solutions. To schedule with them, please email them at testing@gohighline.com.
What type of tests are offered at CMM and Vail Health?
Depending on tests available you will receive either a molecular or antigen test.
How will I get informed of my results?
AVON & GYPSUM COVID-19 TESTING SITES:

Results are available on the CMM patient portal within 24-48 hours if you are 18 years or older. If you are under 18 years of age, your results will be communicated by phone call. Please check the portal frequently as you will not receive an email notifying you of the results.
Negative results will not usually receive a phone call. All positive results will be contacted by phone.
If you have any issues with the enrollment in the CMM Portal, please send an email to: support@followmyhealth.com.
You should remain isolated while awaiting results.


VAIL & BREKENRIDGE COVID-19 TESTING SITES: Results will be available in the Vail Health Patient Portal within 24-48 hours if you are 18 years old or older. If you are under 18 years old, your results will be communicated via phone call. Please check the Vail Health Patient Portal frequently, as you will not receive an email notifying you of results. You should remain isolated while awaiting results.

If you have any issues with enrollment in the Vail Health Portal, please contact 877-621-8014.

The following terms may be used to notify you of positive versus negative results in the patient portal:

Positive: reactive, detected, abnormal, critical
Negative: non-reactive, not detected, normal, non-critical

All positive results are reported to Eagle County Public Health.
I need a copy of my test result; how do I request one?
Your results will be available on your patient portal account (see above) within 36 hours of testing.


What will this cost?
There will be no out of pocket fees associated with your COVID-19 test at the trailer.
If you see a provider there will be two separate fees: a provider fee and a COVID test fee which will be submitted to insurance. If insurance does not cover the COVID test fee, the COVID test fee will be waived.

I have been exposed to COVID-19, how long should I quarantine for?
14 days: People who have regular close contact with high risk individuals. This includes people who live or work in residential or congregate living facilities.
10 days: This quarantine period is appropriate for most people who do not have contact with high risk individuals.
7 days: People who do not have contact with high risk individuals and have a negative test collected 48 hours before quarantine is discontinued (on day 5 or later).
Keep updated on quarantine requirements here.

I've completed my quarantine period – how do I know if it's safe for me to be around others?
Have you gone 24 hours without a fever, without the use of fever-reducing medication?
Are any other symptoms of COVID-19 improving? Note, the loss of taste/smell could take significantly longer to recover.
After 14 days and if you no longer have a fever and your symptoms are improving, you may return to your regular activities. If you are still experiencing symptoms, then you may still be sick and your best course of action is to stay home and call Eagle County Public Health at (970) 328-8840 for guidance.
Should I get retested after my quarantine to be sure it's safe to return to work/school/life?
No. A retest at this time could produce inaccurate results and deplete the stock of tests available to our community. COVID-19 patients are discouraged from getting retested within 90 days of their first test and you may be refused a second test prior to 90 days dependent on availability of testing supplies and the amount of illness in our community.
What do I do while I wait for my results? If I am positive? If I am negative?
Anyone who is tested must isolate until results are received. Do not go back to school or work.

If you have been in contact with someone who tested positive for COVID-19 or are under quarantine, a negative COVID-19 test does not eliminate the need for quarantine.
If you have tested positive for COVID-19, OR if you develop symptoms, follow these instructions:

You should be in isolation (stay away from others) until:

You have had no fever for at least 24 hours (without using medicine that reduces fevers)
AND
other symptoms have improved (for example, when your cough or shortness of breath have improved)
AND
At least 10 days have passed since your symptoms first appeared

If you tested positive and have no had symptoms, you should be in isolation for 10 days starting with the date of your positive test.

What should my family, friends, and close contacts do?
These people need to quarantine.
This separates people and restricts their movement if they were exposed to see if they become sick and prevent exposing others. People with COVID-19 can be contagious even without having symptoms.

People who are not sick, but who may have been exposed to someone (in close contact with someone) who is sick. This could include members of your household, co-workers, or others you spend a great deal of time with (and are typically within six feet of for 15 minutes or more).

Stay at home or stay in your same location for 14 days after your last exposure so you don't spread the disease to healthy people.
If you get sick get tested, and begin following the isolation directions (above).
If you have been exposed to someone with COVID-19, you must complete a full 14 days of quarantine, regardless of test results. If you live with someone who has COVID-19 and are caring for them or continuing to have contact, quarantine as soon as you know you have been exposed. Your quarantine should continue for 14 days after the end of the infected person's isolation period or 14 days after your last contact with the infected person.