Vail Health Hospital
Vail Health Hospital" />
Vail Health Hospital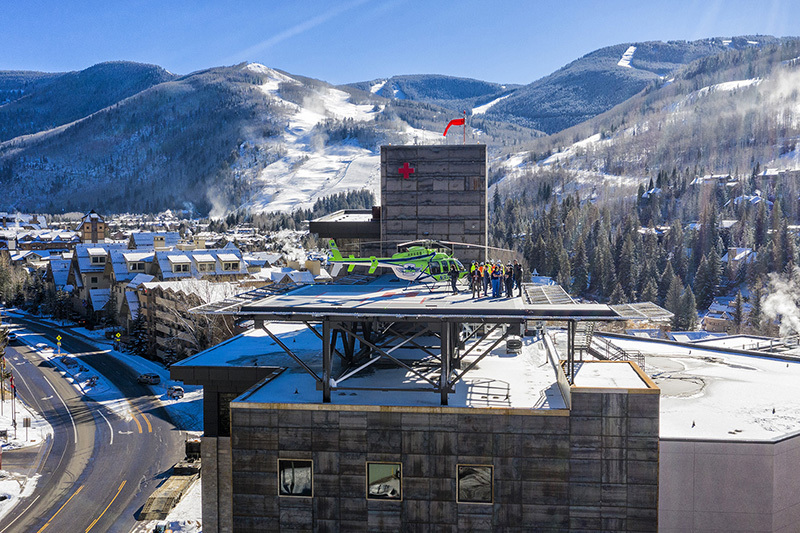 Founded in 1965, Vail Health has become the world's most advanced mountain healthcare system. Our updated 520,000-square-foot hospital is conveniently located in Vail Village at the base of world renowned Vail Ski Resort and improves access to high quality care by including:
A state-of-the-art 24/7 Emergency Department with dedicated behavioral health rooms for patients in crisis.
A roof-top helipad with direct elevator access to the hospital, reducing transport times by 30-45 minutes.
Additional operating rooms including a dedicated space for the da Vinci which allows us to perform robotic surgeries which are less invasive and result in quicker recover times.
A new imaging/radiology department.
Increased parking capacity, including covered parking.
A main entrance off South Frontage Road West which will remove a significant amount of patient traffic off of Meadow Drive.
A covered, snowmelt concrete ambulance bay and an enclosed loading zone and to further minimize public impact.
A new pharmacy, gift shop, Starbucks and outdoor patio with scenic views of Vail Mountain.
Improved medical space for nurses and providers
We are officially smoke-free and tobacco-free. That means smoking cigarettes, e-cigarettes and vaping are prohibited in all areas of our campus.

Our services include:
Medical Professional Building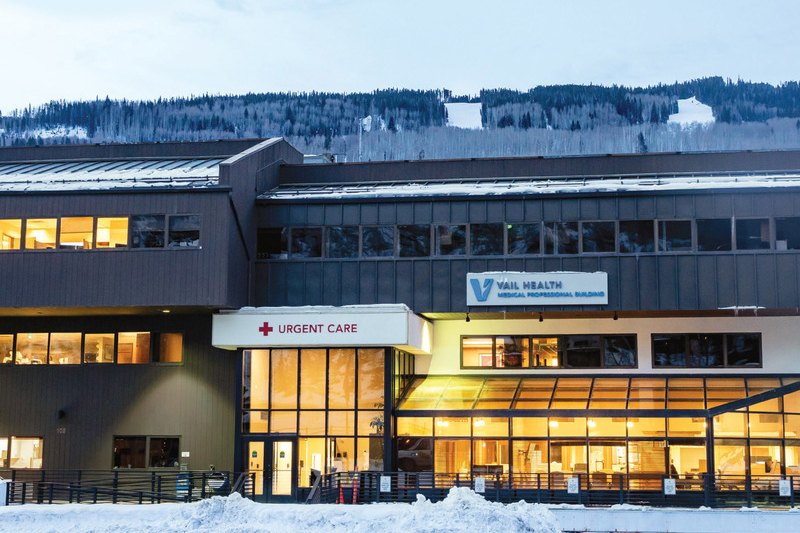 Our services include the following:
Meet the Providers