VVMC's Donation Builds Therapy Room In Senior Center
November 21, 2016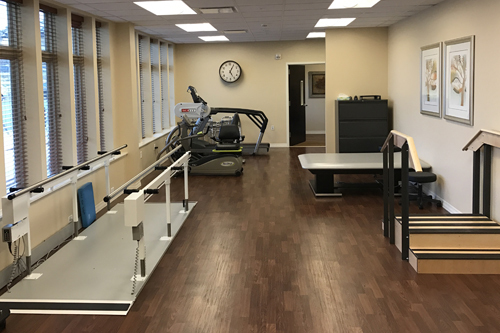 Castle Peak Senior Care is a long-awaited, incredible resource for our community. Vail Valley Medical Center is honored our donation to Castle Peak's Capital Campaign was used to build a therapy room, and I hope it provides rehabilitation to many patients for years to come.
Many congratulations to our friends at Augustana, who developed the care community. Thanks to the vision of community members like Dr. Tom Steinberg and Dr. Jack Eck; the hard work of the Capital Campaign Committee, including Chair Merv Lapin; and to Eagle County's Commissioners and housing specialists for making this possible.
Castle Peak allows our aging community members to continue to live and thrive here in Eagle County. Our seniors and their families can find comfort when in need of skilled nursing care, rehabilitation, assisted living or memory care. We are all aging, and it's nice to know we can do so with support right here in the mountains we love and call home.
Doris Kirchner
President & CEO | Vail Valley Medical Center