Vail Valley Medical Center Named One of America's Best For Obstetrics
Emily Tamberino
February 14, 2017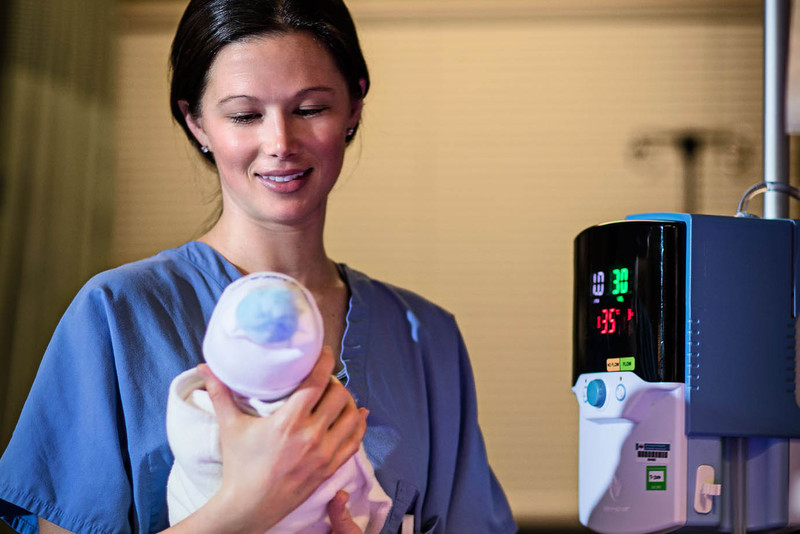 VAIL, CO—Vail Valley Medical Center was recently acknowledged as one of America's Best Hospitals for Obstetrics by the Women's Choice Award. The award signifies that VVMC is in the top 17% of 2,815 U.S. hospitals offering obstetrics.
"Vail Valley Medical Center has been bringing new life to the Valley for decades," said President and CEO Doris Kirchner. "This award reaffirms the exceptional care our Women's and Children's Center provides for women, babies and families in our community."
470 babies were born at Vail Valley Medical Center in 2016. The Women's and Children's Center at VVMC offers a variety of maternity and baby care classes. State-of-the-art labor, delivery, recovery and postpartum (LDRP) rooms aim to promote relaxation and a home-like setting with spectacular views of Vail Mountain. The operating suite is dedicated to meeting the special needs of obstetrical surgery, and VVMC's unique approach to Cesarean births promotes a family-centered experience.
VVMC's Level II Nursery provides care for babies born after 32 weeks gestation and those who need close watching or extra help after birth. The nursery staff includes registered nurses who are specially trained in Level II care and neonatal nurse practitioners. With a family-centered approach, the staff promotes minimal family separation, skin-to-skin and breastfeeding initiation in a calm, personalized atmosphere.
About Vail Valley Medical Center
Founded in 1965, VVMC has grown into one of the world's most advanced mountain healthcare systems, providing 24/7 emergency care, Olympic-quality sports medicine, evidence-based research, modern cancer care and extensive cardiology services. An independent, nonprofit medical center, VVMC keeps nearly 900 jobs and resources local, better serving our community and visitors. Providing superior health services with compassion and exceptional outcomes, VVMC offers low infection rates, free community services and top-rated patient satisfaction scores.