Vail Hospital Expanding Financial Assistance Eligibility
Emily Tamberino
January 03, 2017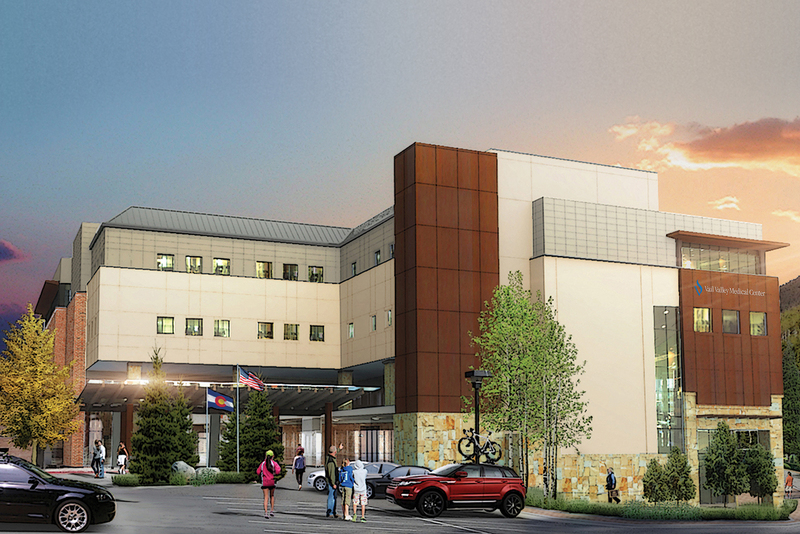 VAIL, CO—Vail Valley Medical Center is expanding its financial assistance guidelines, allowing more local patients who have not qualified in the past to receive up to 100% support in paying their medical bills.
"Our medical center and staff have always been committed to helping uninsured locals access the health care they need," said VVMC's President and CEO Doris Kirchner. "Our new
financial assistance
policy will reduce the cost of care for a larger group of qualified Eagle County and Summit County residents who use our services."
The
new guidelines
were adopted this fall, offering financial assistance to local uninsured, underinsured, underprivileged or underemployed patients. Individuals with extenuating circumstances, including recent unemployment, extraordinarily high medical bills and uninsured catastrophic healthcare costs, will also be considered.
According to the hospital's Chief Financial Officer Ted Sirotta, the expanded program aims to help people in the community with incomes up to 350% of the federal poverty level and who meet certain asset level requirements.
"Previously, our financial assistance provided aid for locals up to 250% of the federal poverty level," Sirotta said. "Our Board directed an increase to 350%, which means a household of four with an annual income of $85,000, for instance, can qualify for help."
Sirotta said the hospital will also take into consideration other individual and family circumstances that may prevent a patient from meeting the guidelines.
"We want people to qualify for this program," explained Sirotta. "Everyone in our community who needs health care has access at our Vail Valley Medical Center facilities from Vail to Gypsum, regardless of their ability to pay."
The new financial assistance program also provides a 75% discount on urgent care services for patients who are uninsured and do not have the financial resources to pay the full price.
In addition, VVMC is implementing a new payment plan program to make it easier for patients to pay their health care bills. Patients will have the option to make payments over up to a five-year period, interest free, depending on the balance they owe. This new program is targeted to roll out in early 2017.
Vail Valley Medical Center patients and caregivers should contact one of the hospital's Financial Counselors to discuss their options for financial assistance and payment plans. The Financial Counselors can provide support to those applying for assistance, including walking them through any documentation required. They can also assist patients in identifying other assistance programs that may be available to them.
For more information on VVMC's financial assistance program, visit www.vvmc.com/financialassistance or call (970) 477-3116.
ABOUT VAIL VALLEY MEDICAL CENTER | www.vvmc.com
Founded in 1965, VVMC has grown into one of the world's most advanced mountain health care systems, providing 24/7 emergency care, Olympic-quality sports medicine, evidence-based research, modern cancer care and extensive cardiology services. An independent, nonprofit medical center, VVMC keeps nearly 900 jobs and resources local, better serving our community and visitors. Providing superior health services with compassion and exceptional outcomes, VVMC offers low infection rates, free community services and top-rated patient satisfaction scores.