Vail Health Partners With Children's Hospital Colorado
Emily Tamberino
September 28, 2017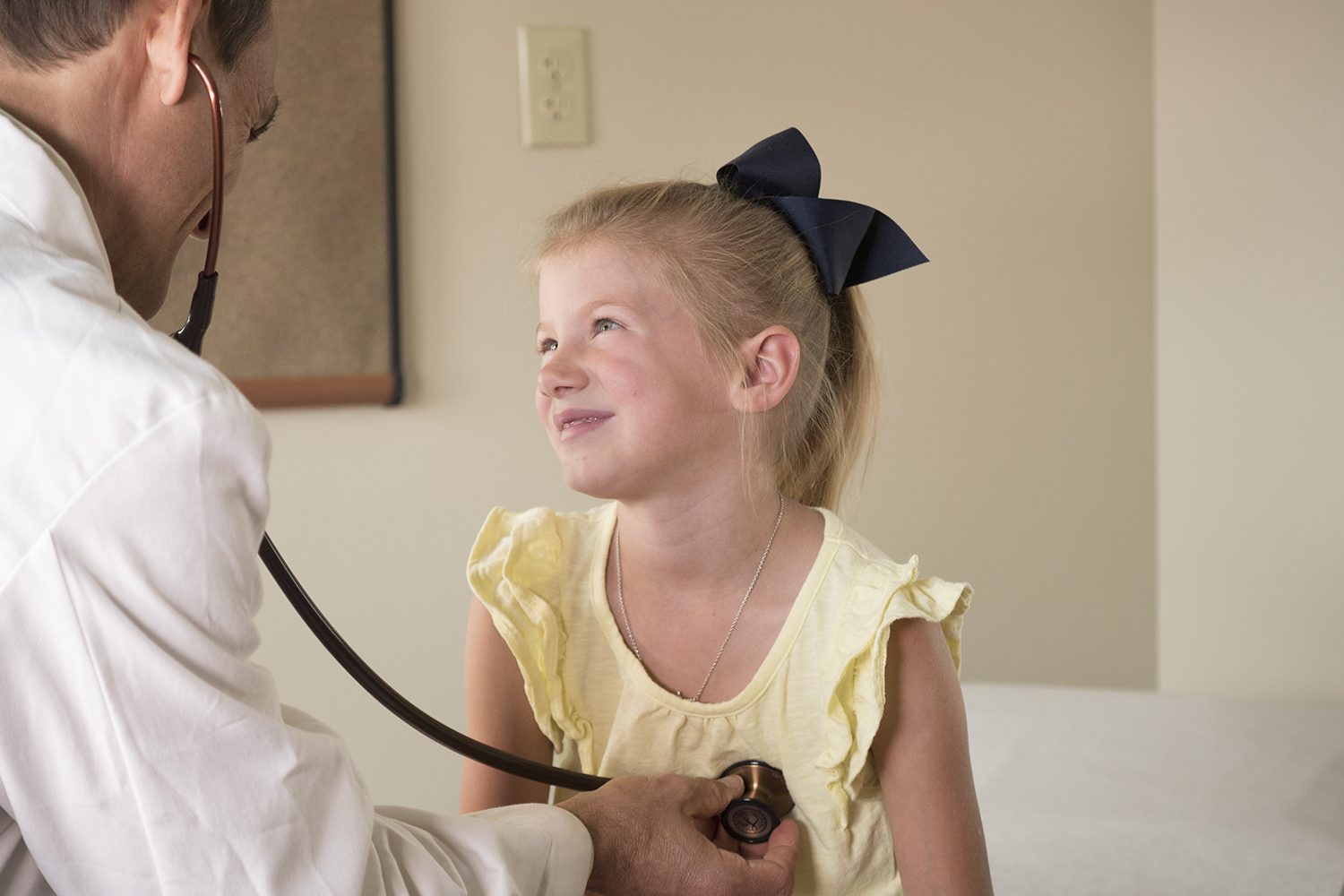 Vail, CO – A new partnership between Vail Health and Children's Hospital Colorado (Children's Colorado) will provide 24-hour coverage for pediatric patients at Vail Health Hospital. Children's Colorado is consistently acknowledged as one of the nation's top pediatric hospitals by U.S. News & World Report.

"The knowledge and experience offered by our partners at Children's Colorado is second to none," said Doris Kirchner, President and CEO of Vail Health. "In our rural community, it will be beneficial to take advantage of specialists from a top urban hospital where they see more, treat more and heal more kids than any other hospital in the seven-state region. We look forward to our local families benefiting from their training and expertise any time of day or night."

Starting Nov. 1, CU School of Medicine trained pediatric hospitalist providers in affiliation with Children's Colorado will provide on-site, 24/7 inpatient coverage at Vail Health Hospital. When needed, these pediatric Nurse Practitioners will have the ability to connect with pediatric physicians and specialists through real-time telehealth capabilities. The pediatric hospitalist providers will benefit from rotations between Children's Colorado and Vail Health. This approach and collaborative relationship will equip local medical providers with ongoing education, training and coordination of leading pediatric guidelines and protocols.

"We are proud to partner with Vail Health," said Jena Hausmann, president and chief executive officer of Children's Colorado. "We believe all children should benefit from the knowledge and expertise of our pediatric specialists, regardless of where they choose to receive care. The ultimate goal of this partnership is to provide the highest quality pediatric care in the local community whenever possible."

###

About Vail Health
Vail Health, formerly Vail Valley Medical Center, is a nonprofit community health care system with 12 locations across Eagle and Summit counties. Vail Health offers a 56-bed hospital, 24/7 emergency care, helipad, urgent care clinics, cancer care, breast centers, cardiovascular services, surgery, childbirth, physical therapy, internal medicine, endocrinology and more. Locally operated and governed by a volunteer board of directors, Vail Health reinvests $13 million back into the community each year through charity care; events and outreach efforts, including health fairs, high school physicals, blood drives and free speaker series; programs like ThinkFirst, Camp 911 and the InteGreat! summer lunch program; and financially supporting groups like Starting Hearts, Mind Springs Health, Castle Peak Senior Care, HomeCare & Hospice of the Valley, Mountain Family Health, Steadman Philippon Research Institute, Vail-Summit Orthopaedics Foundation, Eagle County Schools and EFEC. For more information, visit www.vailhealth.org.

About Children's Hospital Colorado
Children's Hospital Colorado is a leading pediatric network 100 percent dedicated to the health and well-being of children, adolescents and young adults. Consistently acknowledged as one of the nation's top pediatric hospitals by U.S. News & World Report, Children's Colorado is recognized nationally and internationally for its medical, research, education and advocacy programs. It is at the forefront of research in childhood disease and pioneering treatments that are shaping the future of pediatrics, as well as offering everyday care for kids throughout Colorado and surrounding states. Founded in 1908, Children's Colorado offers a full spectrum of family-centered care at its urgent, emergency and specialty care locations throughout Metro Denver and Southern Colorado, including its location on the Anschutz Medical Campus. Scheduled to open in early 2019, the new Children's Hospital Colorado, Colorado Springs will be the first pediatric-only hospital in southern Colorado. For more information, visit www.childrenscolorado.org.