Vail Health officials working to control costs and retain independence
Scott Miller
July 09, 2018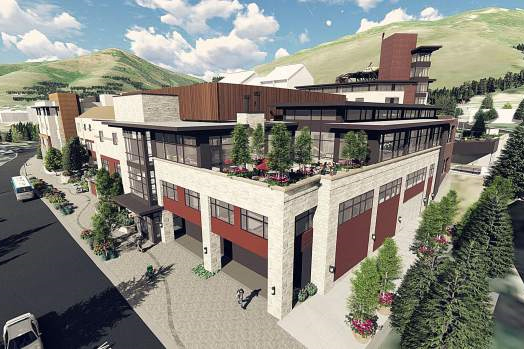 This article was written by Scott Miller and printed in the Vail Daily on 7/9/18.

VAIL — One of the hard realities of mountain life is that it costs more to live here. That applies to gas, groceries and the cost of health care services.

In a recent conversation, Vail Health CEO Doris Kirchner and Vail Health Board of Directors Chairman Mike Shannon talked about the cost of care and some of the reasons a CAT scan costs more in Vail than it does in Denver.

Kirchner said in an era of cost increases, Vail Health has kept its increases relatively low.

Kirchner said price increases at Vail Health have averaged 3 percent or less per year over the past decade.

During the same period, the national average increase has been between 7 percent and 9 percent per year.

Some of the biggest increases, though, have come in the cost of health insurance.

Kirchner said she's been talking with local legislators, as well as representatives of the Vail Valley Partnership, the regional chamber of commerce, about ways to rein in those costs.

Vail Valley Partnership CEO Chris Romer said his group has proposed forming Multiple Employer Welfare Arrangements as a way to try to control insurance costs, particularly for small business owners.

Under those arrangements, a group of businesses negotiates costs with a medical provider.

The provider and the business group then negotiate with insurance companies.

Those arrangements have been used successfully in Wyoming and other states.

So far, though, the idea hasn't gained any traction with the Colorado Insurance Commission.

Still, Kirchner said, the idea is worth pursuing.


Staying independent

Shannon said another factor in costs is the fact that Vail Health is an independent facility.

"We're paying no dividends to outsiders," Shannon said.

Costs also increase when an independent facility does as much as Vail Health does.

Kirchner said that while a CAT scan at a clinic in Denver may cost less, that clinic is probably open about 40 hours per week. Vail Health is a 24-hour facility, Kirchner said.

In addition, the hospital has radiologists available 24 hours a day, either in the valley or via computer access. Someone who has X-rays or a CAT scan at the hospital's emergency room during the overnight hours can have those images evaluated by a specialist, who then communicates with the emergency room doctor.

Shannon added that extra costs also come as Vail Health has over the years been working on the valley's two leading causes of death — cancer and heart attacks.

The Shaw Cancer Center is able to keep valley residents close to home, Shannon said. That saves families from the "huge financial burden" of treatment in Denver or Grand Junction.

Shannon also noted that lives are being saved thanks to Vail Health's heart catheterization lab that's now been open for a few years.

"We were sending 50 to 100 people every year" elsewhere for cardiac arrest treatment, Shannon said. Those people were essentially stabilized, then sent by ambulance to Denver-area hospitals.

Shannon said hospital officials believe "dozens" of lives per year are saved having that lab in the hospital.

The lab was made possible through donations, particularly from the Precourt family.

"That costs millions, and that's not recouped through revenues," Shannon said.


The mental health puzzle

Vail Health is also putting money into mental health in the community. Kirchner said joint efforts — including education for ambulance crews and law enforcement — are often very expensive.

That's part of creating what Kirchner called a "system" to address mental and behavioral health in the valley.

In addition, Kirchner said a few of the rooms in the hospital's new emergency department will have a way to close off both the room and its equipment in order to hold people with mental health issues.

The new emergency department — part of the hospital's $190 million expansion and renovation — will also provide technology giving nurses the ability to watch patients from outside the rooms. The department will also have access to live psychiatric help via "telemedicine" systems.

The system will be "far more robust" than the current one, Kirchner said.


All of that adds up.

Romer said he's been impressed with what he's seen of Vail Health's efforts to control costs and remain independent.

"Our access to care is unrivaled in any community of 45,000 people," Romer said. While there are other providers in this market — MindSprings Health, Valley View Hospital in Glenwood Springs, Kaiser Permanente and Centura Health — Vail Health is the predominant force in the market.

"Because of that, you're going to have higher costs," he said.

Vail Daily Business Editor Scott Miller can be reached at smiller@vaildaily.com and 970-748-2930.