Vail Health, Eagle County Paramedic Services host Saturday, Sept. 15 health fair
Emily Tamberino
September 12, 2018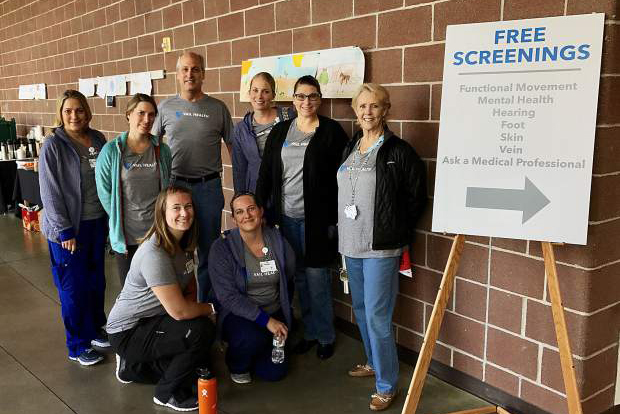 VAIL — Eagle County Paramedic Services and Vail Health will host a Community Health Fair on Saturday, Sept. 15 from 7 to 11 a.m. at Vail Christian High School in Edwards. Free screenings will include skin, EKG, hearing, foot, vein, diabetes, vision, mental health, functional movement, blood pressure and body mass index.

New this year, children's health screenings will be available. Adults can pay $55 for additional blood draws to test for electrolytes, kidney function, glucose, liver function, HDL/LDL cholesterol, triglycerides, TSH for thyroid function, hemoglobin A1C, CBC and vitamin D. Fasting will be recommended for blood draws, so please drink plenty of water. Adult flu shots will be available for only $20. All services will be provided on a first-come, first-served basis, so participants should plan to arrive early. Attendees will also have opportunities to speak to some of the Valley's top health care specialists.

Preventing disease before it starts is the best way to ensure people live longer, healthier lives. The Community Health Fair is for any person seeking wellness screenings at little, to no, cost. For more information, go to https://www.vailhealth.org/community/community-events/health-fairs.