Thanks for Pink Vail
April 10, 2017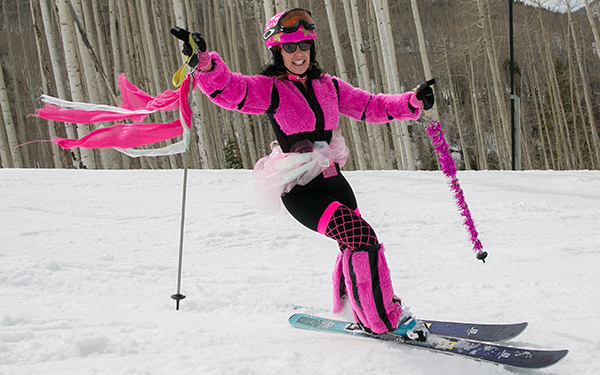 Thanks to our community's unwavering support of Pink Vail, every current and future patient treated at Shaw Cancer Center has access to complimentary exercise training, nutrition coaching, emotional support, outdoor adventures, a nurse navigator, massages, integrative treatments and much more.
Our radiation oncologist, Dr. Patti Hardenbergh, pioneered our Fit for Survival program during the early days of Shaw over 10 years ago. The research she and her team did proved that programs addressing the body and spirit significantly improved the quality of life for the majority of our patients. More recently, the U.S. Department of Health and Human Services, the American College of Sports Medicine and the American Society of Clinical Oncology have demonstrated that diet and exercise have a direct impact on reducing cancer recurrence and improving survival from cancer. Funds raised at Pink Vail have allowed us to expand our programming into the Spirit of Survival, offering more and more services to every patient who comes through our doors, at no cost.
Many thanks to everyone involved in making Pink Vail 2017 an incredible success. From school children hosting bake sales, to local businesses getting involved, to events hosted by our top fund-raisers, the community came together once again to help support our friends and neighbors during their cancer journeys. Just as impressive, over 350 volunteers donated their time and talent on our way to raising over $795,000 to fund our Spirit of Survival program for another year.
When the team at Vail Valley Medical Center first envisioned Pink Vail six years ago, we never imagined it would grow to become such a heart-warming reunion of good people uniting to fight cancer. Since 2012, $3.2 million has been raised for patient care and survivorship programs for all patients at Shaw Cancer Center, and that is something our entire community should be proud of.
Special thanks to our committed partners at Vail Mountain, Helly Hansen, town of Vail, Vail Valley Surgery Center, Supergoop!, Diversified Radiology, US Bank, Larkburger, Noosa, Bogs, Ford, Slifer Smith & Frampton, Head Skis, Encore Electric, KZYR, Mountain Beverage, KidSport, FirstBank and lululemon.
Pink Vail takes place on one special spring day each year, but the dollars raised benefit cancer patients at Shaw all year. From all of us at Vail Valley Medical Center and Shaw Cancer Center, thank you.
Sincerely,
Doris Kirchner
President and CEO, Vail Valley Medical Center