New Vail Health CEO Will Cook learning to lose the necktie
Emily Tamberino
March 21, 2019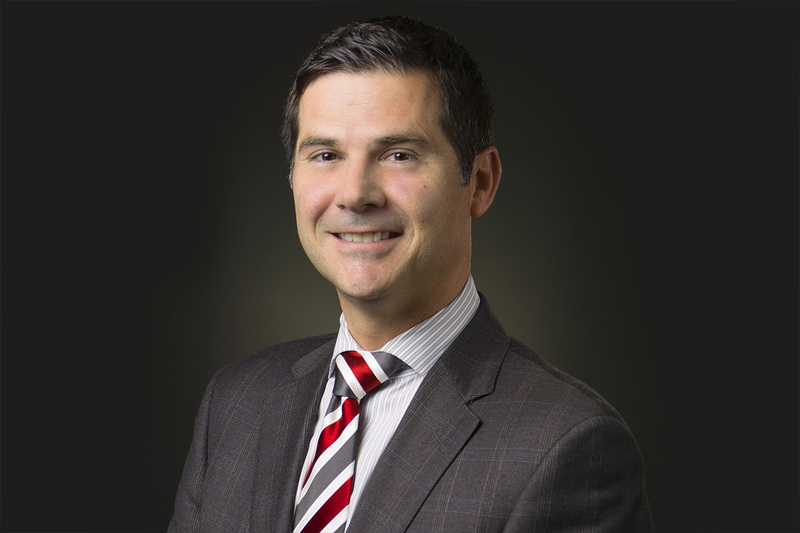 This article was printed in the Vail Daily on January 12, 2019.

VAIL — Will Cook, the new CEO of Vail Health, still needs a guide to get around the hospital's internal mazes. But he's already learned one lesson: ditch the suit and tie.

Wearing a suit jacket, but no tie, for a recent interview in Vail Health's executive offices, Cook said he's starting to adapt. But he added that casual dress and casual attitudes aren't the same things.

"It's a more laid-back lifestyle, but that doesn't mean we don't work hard," Cook said.

And Cook appears already to be hard at the job, from learning people's names to trying to find answers to questions many residents have about the hospital's operations and finances.

Cook said he'll have a better idea of how to answer those many questions later on this year, but he already has an idea about the main question raised about Vail Health's costs.

Using the hospital's specialists as an example, Cook noted that those doctors need to be paid what they'd make in Denver, or a little more, to adjust for the Vail Valley's cost of living. But, he added, those doctors don't see nearly as many patients as their city counterparts. That means a lot of overhead for a relatively low volume in patients.

Cook, the former CEO of University of Colorado Hospital in Aurora, knows a thing or two about volume. That facility employs thousands of people across multiple departments. Before coming to Colorado more than three years ago, Cook was one of the top administrators at the University of Pittsburgh Medical Center, which includes Johns Hopkins medical center.

That network includes 21 hospitals and more than 60,000 employees.

After that lengthy stay in Pennsylvania, Cook acknowledged that it's a bit unusual to leave his role in Aurora as soon as he did.

'A unique opportunity'

"Normally I wouldn't have left (the University of Colorado) inside of five years," Cook said. But, he said, Vail Health presented a unique opportunity.

Better yet, Liz Concordia, a co-worker and mentor for 20 years, encouraged him to make the move.

Vail offered a chance to work at a small, independent facility. But, Cook added, having spent years at large, teaching hospitals, he was attracted to the research and education that takes place in and around Vail Health.

The Steadman Clinic, the Steadman Philippon Research Institute, Vail Summit Orthopaedics, and the Howard Head Sports Medicine clinics all provide education and research along with treatment.

"My mom was a teacher, and I enjoy learning and teaching," Cook said.

After a search that included reviewing more than 150 applicants, the Vail Health Board of Directors in October named Cook the new CEO and successor to longtime CEO Doris Kirchner. Kirchner will remain with Vail Health for the next couple of years as the facility's executive director of special projects.

"Will was our top choice," Vail Health Board of Directors Chairman Mike Shannon said. "He has already shown incredible tenacity and leadership, and even while he learns the ropes here in Vail, he is sharing a great deal of knowledge and expertise that will benefit our health care system and the community."

The valley's lure

Outside Vail Health, Cook said the Vail Valley community was a strong lure.

Cook and his family — his wife, Sarah, and two young daughters — have had a home in Edwards for a couple of years, and have been spending a good bit of time in Eagle County. Cook said he's looking forward to learning more about what the valley has to offer families.

Cook praised the level of care available at Vail Health, not just through research, but personal experience.

In June of 2018, the Cooks were in the valley on a visit and Sara, then quite pregnant, started having contractions. A couple of calls to her Denver-based doctor later, the Cooks were checking in at Vail Health's emergency department and were quickly whisked to the obstetrics department. Sophia, now 6 months old, was born soon after.

"They had all the resources we needed," Cook said.

It's largely because of the Cooks' two young daughters that Cook said he hopes his stay at Vail Health is a long one.

Cook said he hopes to live in the Vail Valley throughout his kids' formative years, at least.

For now, though, Cook is learning, and starting work on a plan for the future. His plan will include ideas for enhancing services, and talking about costs and price transparency. That plan may roll out in late spring or early summer.

By then, Cook shouldn't be wearing ties very often.

Vail Daily Business Editor Scott Miller can be reached at smiller@vaildaily.com or 970-748-2930.