Get Outside
Melanie Wong
May 06, 2019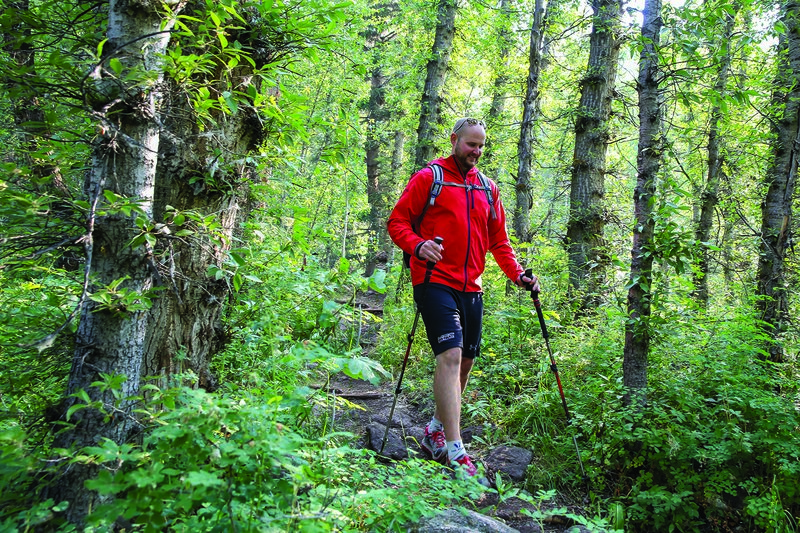 When it comes to the ultimate gym, it's hard to beat the outdoor playground that is Eagle County. Indoor workouts are nice on rainy or cold days, and the gym is a great place for targeted strength training, but most people would say they prefer being outdoors. After all, climbing a peak is more fun than a few hours on the Stairmaster, and a trail run through the forest typically beats half an hour on the treadmill.

Science supports the touted benefits of outdoor exercise. Researchers have found that when exercising outdoors, people tend to push themselves harder and sometimes aerobic efforts even feel easier. Studies also suggest that exercise outdoors improves mood, self-esteem and physiological markers such as heart rate, blood pressure and cortisol levels compared to exercising indoors.

So, what are you waiting for? In Eagle County, you're never far from a great spot to run, hike, walk or bike, so check out these favorite, easily accessible neighborhood trails for some inspiration.

AVON - WEST AVON PRESERVE
This trail system has become a staple network for the mid-valley. Access the trails from Edwards' Singletree neighborhood from the west, or from Nottingham Road to the east. Options are varied and endless here. Mountain bikers will enjoy a challenging climb to the top of the Lee's Way flow trail for a rollicking descent, while runners and hikers will enjoy the undulations of the Avon Singletree Connector closer to the valley floor.

EAGLE - HAYMAKER
Adored by all trail users alike, this professionally built trail system near the Eagle Pool and Ice Rink features excellent mountain biking for all levels, as well as beautiful views and plentiful terrain options for those on foot. With few sustained climbs and largely smooth surfaces, Haymaker also caters to all levels of fitness. The area gets a lot of sun, making it a good early or late season option.

EAGLEVAIL - EAGLEVAIL TRAIL
This gem of a trail is hidden along the steep hillside of the EagleVail neighborhood, with multiple access points along the way. With punchy climbs and switchback sections, you'll get your heart pumping immediately. For mountain bikers, the path lends itself to longer rides by connecting to trails such as Paulie's Plunge and Stone Creek. Most of the route is shaded, and wildlife is abundant. This is also a great snowshoeing or trail running route in the winter months.

EAST VAIL - PITKIN LAKE TRAIL
This 9.5-mile out-and-back route has a bit of everything — stream crossings, waterfalls, wildflowers, wildlife and a lovely, emerald alpine lake rewarding those who make it to the top of the trail. It has some steep grades but is far less-traveled than some other nearby trails.

MINTURN - MIMI MILE
As its name implies, this 1-mile connector trail hugs the hillside of Minturn from Little Beach Park to Two Elk Road. The trail is gently rolling, with little elevation gain and some fun features. This is a great option for an easy, weekday workout, or a hike or ride with the entire family.

VAIL - NORTH TRAIL
It's tough to beat the accessibility of this 12-mile trail, which spans the northern side of Vail. The North Trail System is open to hikers, bikers, runners and dogs, and can be accessed from trailheads at Davos, Buffehr Creek, Sandstone and Spraddle Creek, affording users a myriad of route options. Terrain varies between switchbacks through aspen forests, gently rolling glades and rockier downhill segments.

Exercise outdoors improves mood, self-esteem and physiological markers.