Excellent Care at VVMC
November 21, 2016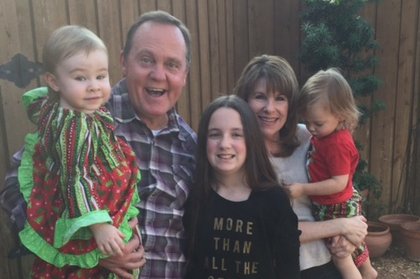 This story was originally printed in the Vail Daily on May 22, 2016.
I'm reaching out to express my extreme gratitude for the care provided for my dad by the staff of Vail Valley Medical Center in 2015. My dad, Gary Brandenburg, incurred a heart attack on the ski slopes last winter. He is a healthy man and it was a shock to our family when we heard the news here in Dallas. Vail Valley Medical Center staff took swift action in saving his life. From our understanding, he would not have been saved if a few more minutes went by without action taken.
There have been many times over the past year where I am reminded of the staff and how appreciative I am for them. My dad is an amazing dad (of three), husband (of 37 years) and Papa to his three grandchildren (with two more on the way in the next four months!). While my family is comforted and rejoice in knowing this world is our temporary home, we are so grateful my dad did not move on to his permanent home that day. And we overjoyed by the extra memories we will be able to make with our dad until his final day in this life comes.
I'd like to recognize Vail Valley Medical Center with a huge thank you for their care. Thank you to the ski patrol staff who trained hard for those situations and took immediate action to swiftly get him down the mountain. Thank you to the ambulance staff waiting at the bottom of the mountain to take him quickly and smoothly to the hospital and use their knowledge in how to slow down the attack. Thank you to the doctors who worked so hard in their professions and use their wisdom to make the best decisions possible in treating him immediately. Thank you to the surgical team who placed stents in his heart within days of the attack to help him moving forward. Thank you to the nurse staff who continued to provide wonderful care during his healing at the hospital. I wish I could send a letter directly to everyone involved as I know so many more played a part.
You have an amazing medical facility in your community to be proud of!
Jessica Craycraft