Vail Health, Summit County and Breckenridge Grand Vacations partner to offer COVID-19 Testing
sally welsh
November 03, 2020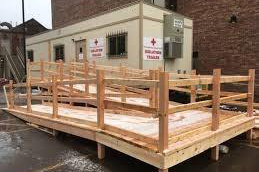 Vail, CO (Nov. 3, 2020) ― Vail Health, in partnership with Summit County Public Health, Breckenridge Grand Vacations (BGV), Town of Frisco and Arapahoe Basin, will begin offering COVID-19 testing for Summit County residents starting on Wednesday, November 4. PCR nasal swab testing, which is the diagnostic gold standard test, will be conducted by appointment Monday through Friday from 8 a.m.-5 p.m. for both symptomatic and asymptomatic patients at 110 3rd Avenue Street - 3rd and Granite - in Frisco. A referral from a healthcare provider will not be needed in order to receive a test.

"Vail Health is once again honored to partner with Summit County Public Health, and now Breckenridge Grand Vacations and Arapahoe Basin, to provide additional testing resources within Summit County," said Chris Lindley, Chief Population Health Officer for Vail Health. "Our testing partnership in April was a huge success and being able to build on those efforts by offering our expanding testing capabilities in-house will help address in a more timely manner the rising need within the community."

"Our surging case numbers since Labor Day weekend have increased demand for testing nearly sevenfold in Summit County. We went from 360 tests administered in August to more than 2,508 in October," Summit County Public Health Director Amy Wineland said. "We are grateful for the partnership with Vail Health, Breckenridge Grand Vacations, and A-Basin, in addition to the Town of Frisco for hosting the additional testing location and providing onsite cleaning and IT access. Collaboration with these community partners will allow us to scale and meet demand this winter. Our goal is to ensure that everyone who needs a test can get one in a timely manner."

"As the largest year-round employer in Summit County, we felt it our responsibility to initiate the conversation with Vail Health to bring increased testing capacity to our community," said Mike Dudick, Breckenridge Grand Vacations's CEO. "We want our employees and their families to be able to know as soon as possible if they are or are not positive with COVID-19 in any event. Increased testing capacity with faster turnaround gives BGV and employers across the county peace of mind in keeping their businesses safely staffed and open which remains a critical goal for the resiliency of our community."

To book an appointment, please email summitcovidtesting@vailhealth.org with the four necessary items below. Vail Health will be offering the nasal PCR, molecular diagnostic tests. The confidence intervals of the PCR tests used by Vail Health have a 95% sensitivity and 99% specificity rate.
Include in email:
● Name;
● Phone number;
● A picture of photo ID*;
● Front-and-back pictures of health insurance card*.

*For those who do not have a government-issued photo ID or health insurance, an appointment for a test can still be made by emailing the name and phone number only.

Patients can expect to receive a call to schedule an appointment within one business day. As there is pent up demand in Summit County for COVID-19 testing, we ask for your patience while we get this new service up and running.

The Vail Health Lab in Vail, Colorado will process all samples, and COVID-19 test results will be available through the Vail Health Patient Portal within 48 hours of receiving the test. Complete instructions on how to enroll and access the Patient Portal will be provided at the time of testing.

"Our Vail Health Lab team has been diligently working to bring our COVID-19 testing in-house, which ensures a quicker, more efficient turnaround time for results," said Lindley. "With Vail Health's new in-house testing capabilities, more than 100 tests can be processed per day. Their dedication to this process allows us to provide a more accurate and timely depiction of what is happening in our mountain communities and is setting us up for success as we enter the winter ski season."

In addition to being able to meet current demand, this testing partnership gives Summit County the ability to scale in preparation for the winter season and the opening of ski resorts.

Arapahoe Basin Vice President of Operations, Peggy Hiller, reached out to Summit County Government on Friday, concerned about increasing case numbers and hoping to contribute to increased capacity within Summit County.

"We know how important it is for people to get tested in order to control the spread of the virus," said Hiller. "Anything we can do to support that effort, keep the community safe, and save our season is a priority for us."

Financial contributions from partners such as Breckenridge Grand Vacations and Arapahoe Basin help defer mounting costs to Public Health which has had to substantially increase personnel to support surveillance and contract tracing from positive cases.

Billing: For those with health insurance, insurance will be billed, and any out of pocket fee additional costs will be waived. Anyone without health insurance must attest via an official attestation form to no insurance, and fees will be waived for the patient and covered by Vail Health.

Please note: Anyone who is tested must isolate until results are received. Do not go back to school or work. Refer to Summit County Public Health guidance for isolation and quarantine information. For those that have been in contact with someone who tested positive for COVID-19 or is under quarantine at the instruction of Summit County Public Health, a negative COVID-19 test does not eliminate the need for quarantine. Please refer to Summit County's Public Health guidance on retesting, available on the Summit County Government Website.

For additional information regarding COVID-19 testing in Frisco, as well as accessing the Vail Health Patient Portal, please visit www.VailHealth.org/SummitTesting

____________________________________________________________________________

About Vail Health

Vail Health is a nonprofit community health care system providing world-renowned care to community members and visitors in Eagle and Summit counties. With a focus on providing access to higher quality, more affordable care, Vail Health offers the world's most advanced mountain hospital, providing Olympic-quality orthopaedics and sports medicine, leading evidence-based research, modern cancer care, four urgent care clinics, and extensive cardiology capabilities. With behavioral health, preventive care, primary and specialty care through its partner Colorado Mountain Medical, Vail Health is dedicated to providing access to higher quality, more affordable care for all and will be expanding its services in Summit County with the opening of the Dillon Medical Center in Fall 2021. Locally operated and governed by a volunteer board of directors, Vail Health is committed to meeting the growing and ever-changing needs of the region and encouraging a healthier population. For more information, visit www.vailhealth.org.