Vail Health Partners with Town of Eagle and CPW on Life Jacket Loaner Project
Sally Welsh
July 20, 2023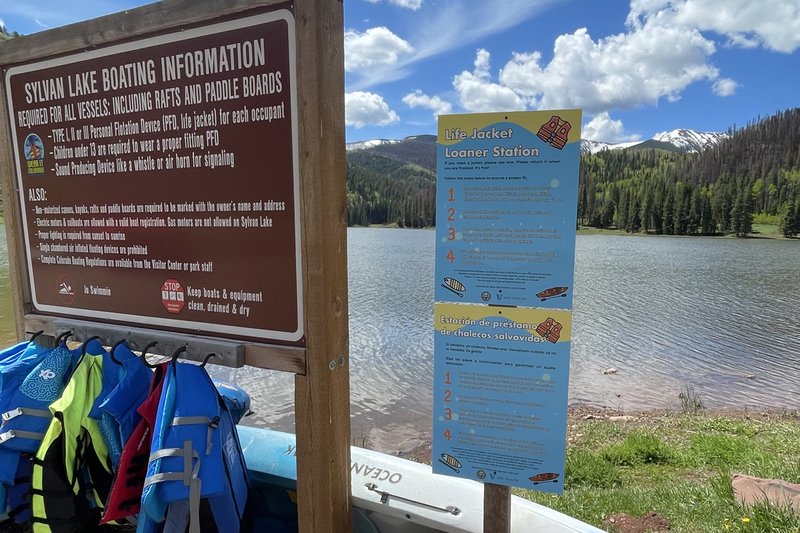 78 life jackets placed at Sylvan Lake State Park and Eagle River Park for public use

Vail Health has partnered with the Town of Eagle Government and the Colorado Parks and Wildlife Sylvan Lake Division to create a new life jacket loaner program at Sylvan Lake State Park. 38 life jackets have been placed at the lake access area of Sylvan Lake for members of the public to use for free. The public can access the life jackets by simply taking and then returning them to hanging on the sign at the entrance to the lake access area. The life jackets will also be stored at the lake rental station if not on the sign.

Vail Health also purchased 40 jackets for the Town of Eagle at the River Park. This program was made possible by Vail Health's Trauma Program.

"By providing access to life jackets, we empower individuals to make responsible choices, embrace adventure, and enjoy the water with peace of mind," said Kim Greene, Vail Health Injury Prevention Specialist. "Together, we create a culture of preparedness and safeguard precious moments, because in the end, it's about protecting lives and creating memories that last a lifetime."