Vail Health's Amy Lavigne Honored
Emily Tamberino
April 26, 2019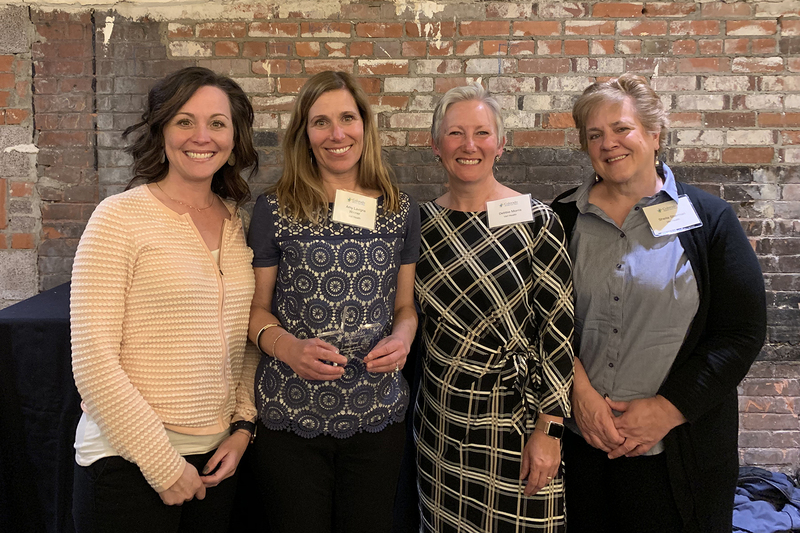 VAIL, CO—Vail Health's Amy Lavigne recently received the Colorado Health Care Star Award for exceptional health care professionals. Nominated by Vail Health's Chief Nursing Officer, Sheila Sherman, Amy was recognized for her expertise in leading best practice initiatives in the perinatal department and coordinating the hospital's Transition to Practice program for new graduate nurses. She also recently led an initiative that was recognized in The Joint Commission's Pioneers in Quality publication, which featured the successful work of only three other hospitals in 2018. The Colorado Hospital Association (CHA) and American Sentinel University award only 12 winners of the Colorado Health Care Stars.

"Amy has a passion for the profession of nursing that is manifested through her positive energy and ability to engage staff in showing up to deliver the best care possible and best work," explained Sherman in her nomination. "Vail Health is fortunate and proud to have dedicated, engaged and passionate professionals such as Amy."

About Vail Health
Vail Health is a nonprofit community health care system with 12 locations across Eagle and Summit counties. Vail Health offers a 56-bed hospital, 24/7 emergency care, helipad, urgent care clinics, cancer care, breast centers, cardiovascular services, surgery, childbirth, physical therapy, internal medicine, endocrinology and more. Locally operated and governed by a volunteer board of directors, Vail Health invested $20 million back into the community last year. Through the years, give-back dollars have benefited charity care; events and outreach efforts, including health fairs, high school physicals, blood drives and free speaker series; programs like ThinkFirst and Camp 911; and financially supporting groups like Starting Hearts, Mind Springs Health, Castle Peak Senior Care, HomeCare & Hospice of the Valley, Mountain Family Health, Steadman Philippon Research Institute, Vail-Summit Orthopaedic Foundation, Eagle County Schools and EFEC. For more information, visit www.vailhealth.org.