Vail Health to Create Behavioral Health Innovation Center (BHIC)
Sally Welsh
July 06, 2023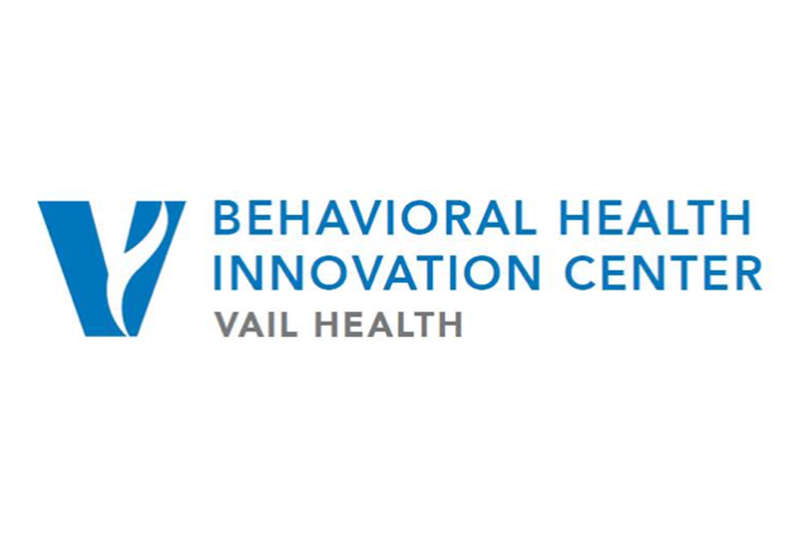 Charles Raison, MD, named Director of BHIC

Vail Health announced that it is establishing the Vail Health Behavioral Health Innovation Center (BHIC), made possible by a transformative donation from Mike and Mary Sue Shannon. Additionally, Charles Raison, MD, is being named Director of the Vail Health BHIC.

"Treatment within the behavioral health space has remained stagnant for decades, and current treatments are not meeting all patient needs," said Vail Health President and CEO Will Cook. "As the demand for innovative wellness experiences and interventions grows, many of those methods need to be studied for effectiveness, as well as how to optimally combine these interventions like cold/heat therapy and psychedelics within established already existing behavioral health treatments, such as talk therapy."

"We are grateful to Mike and Mary Sue for their generosity and are so excited to enter a new era of research in the behavioral health realm," said Cook.

"Our goal is to establish Vail Health as a world-class destination for behavioral health, treatment, and education," said Chris Lindley, Vail Health Chief Population Health Officer and Executive Director of Eagle Valley Behavioral Health. "Becoming a national leader in the study of new behavioral health interventions will further advance both our treatment and educational efforts. We will use research to enhance behavioral health care within our current outpatient services and future in-patient services."

The Vail Health BHIC will resemble many academic medical centers and research universities. Vail Health will collaborate with researchers at the University of Wisconsin–Madison, including Charles Raison, MD, on initial studies focused on basic science and preclinical investigations. Future collaborations are envisioned with other institutions. The Vail Health BHIC hopes to launch studies beginning this summer.

"This collaboration provides an opportunity to contribute our expertise in the neurobiological underpinnings of psilocybin in model systems," said Robert N. Golden, MD, dean of the UW School of Medicine and Public Health. "There is tremendous need for novel and effective treatments for depression. We deeply appreciate the philanthropic gift provided by Mike and Mary Sue Shannon for this important research."

"Mary Sue and I are passionate about helping people address their behavioral health needs, and we are humbled that we are able to help our community expand what treatment could look like, not just here but nation-wide," said Mike Shannon.

Initially, three studies will be conducted: the CHILL*D Study, RECAP Follow-Up Study, and OPT-IN Study.
CHILL*D Study ("Cold and Heat Investigation to Lower Levels of Depression") will explore ways to optimize the proven benefits of hyperthermia for depression, including whether adding cold to heat will improve outcomes and whether hyperthermia can be effectively combined with standard antidepressants.
The RECAP Follow-Up Study, which will be conducted at UW–Madison, will use model systems to develop and optimize neuroscience techniques for assessing the effects of psilocybin on the brain in context of mental health disorders. Results of this work will inform the subsequent OPT-IN Study.
The OPT-IN Study (Optimizing Psilocybin), which will be conducted at Vail Health BHIC, will examine novel ways to enhance the impact of psilocybin on depression and anxiety via co-administration of non-invasive vagus nerve stimulation. It will also assess the impact of psilocybin on real-world social behavior and will use advanced strategies to better understand the risks and benefits of psilocybin use in a legalized setting, such as Colorado.
The studies and operations of the BHIC will be overseen by new BHIC Director Charles Raison, MD, who is a Professor of Human Ecology and Psychiatry at the University of Wisconsin-Madison, with appointments in the School of Medicine and Public Health and the School of Human Ecology. Dr. Raison's research focuses on the examination of novel mechanisms involved in the development and treatment of major depression and other stress-related emotional and physical conditions. In pursuit of improved treatments for mental illness, Dr. Raison has taken a leadership role in developing and overseeing studies that will help assess the psychedelic agent psilocybin as a novel treatment for major depression. Dr. Raison has been named one of the world's most influential researchers by Web of Science, based on his work being cited approximately 30,000 times. He received the Raymond Pearl Memorial Award from the Human Biology Association "in recognition of his contributions to our understanding of evolutionary biocultural origins of mental health and illness."
"I am honored and excited to join Vail Health in this new endeavor," said Dr. Raison. "Together, we have the opportunity to set the standard for how behavioral health research is conducted."