Vail Health Is One Of Four Hospitals Recognized In National Publication
Emily Tamberino
November 30, 2018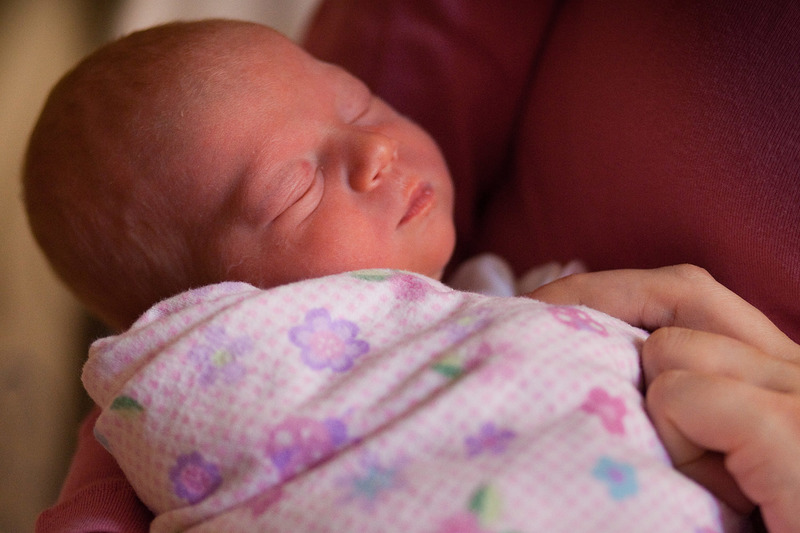 Initiative to Increase Number of Breastfed Babies is Exemplified

VAIL, CO (November 29, 2018)—The Joint Commission, the United States' leading accreditor of health care organizations, recently recognized Vail Health in its Pioneers in Quality publication, which features the successful work of only three other hospitals in 2018. Vail Health's Family Birth Center, Information Technology (IT) and Quality teams were honored for their collaboration on an initiative to increase the number of breastfed babies.

"We are pleased our work will benefit hospitals nationwide," says Vail Health's President and CEO Doris Kirchner. "It's remarkable to be chosen among large, academic health care systems and small community hospitals from around the country. This recognition is a true testament to the power of collaboration to improve patient outcomes."

For several years, Vail Health's Family Birth Center has been working on an initiative to increase the number of babies who were exclusively breastfed upon discharge. Because of strong evidence-based research on the benefits of breast milk for babies, the clinical staff offered lactation classes and one-on-one consultation. Their numbers were good compared to national standards, but when the Joint Commission set a new quality measure around breastfeeding, the team decided to take the opportunity to further improve their numbers and thus affect the community's health.

With the help of Vail Health's Quality and IT teams, an improved system for tracking the number of exclusively breastfed babies was implemented. Data was collected and reviewed on a monthly basis, showing a gap in Level II Nursery newborns, who require an increased level of care. The lactation team responded by providing additional education and support for parents of these babies, and they launched an initiative to bring donor breast milk to Vail Health. The data also showed ethnicity played a role in early breastfeeding, so the team added Spanish-speaking lactation classes. In only one year, their efforts dramatically increased the number of breastfed babies.

Amy Lavigne, BSN, RN was the manager of Vail Health's Family Birth Center. She had moved into the Quality department as a Clinical Quality Specialist just as this initiative was taking off, so she understood the study from a clinical and quality perspective. She explains, "Clinicians are not data people, so despite our best efforts to increase the number of breastfed babies, we weren't moving the needle. By working with different experts within Vail Health, the Quality team was able to interpret standards and help the clinicians analyze data in order to better understand opportunities for improvement. Then IT came in and facilitated the tracking of the data to ensure our electronic medical records were capturing the information. It was the collaboration we needed to truly make a difference."
While increasing the number of breastfed babies absolutely improves community health in Eagle County, the Joint Commission recognized Vail Health for their process of improving the quality of care. The team spoke about their collaboration on a national webinar, and their process has been published in the Proven Practices Collection to educate other hospitals and health care systems on best practices for leveraging electronic clinical quality measures and health information technology to drive quality improvement. 25 organizations across 17 states submitted applications, and Vail Health was one of only four hospitals whose initiatives were chosen for the publication, recognizing Vail Health as a true pioneer in health care quality.

###

About Vail Health
Vail Health is a nonprofit community health care system with 12 locations across Eagle and Summit counties. Vail Health offers a 56-bed hospital, 24/7 emergency care, helipad, urgent care clinics, cancer care, breast centers, cardiovascular services, surgery, childbirth, physical therapy, internal medicine, endocrinology and more. Locally operated and governed by a volunteer board of directors, Vail Health invested $20 million back into the community last year. Through the years, give-back dollars have benefited charity care; events and outreach efforts, including health fairs, high school physicals, blood drives and free speaker series; programs like ThinkFirst and Camp 911; and financially supporting groups like Starting Hearts, Mind Springs Health, Castle Peak Senior Care, HomeCare & Hospice of the Valley, Mountain Family Health, Steadman Philippon Research Institute, Vail-Summit Orthopaedic Foundation, Eagle County Schools and EFEC. For more information, visit www.vailhealth.org.

About The Joint Commission
Founded in 1951, The Joint Commission seeks to continuously improve health care for the public, in collaboration with other stakeholders, by evaluating health care organizations and inspiring them to excel in providing safe and effective care of the highest quality and value. The Joint Commission accredits and certifies more than 21,000 health care organizations and programs in the United States. An independent, nonprofit organization, The Joint Commission is the nation's oldest and largest standards-setting and accrediting body in health care. Learn more about The Joint Commission at www.jointcommission.org.