Vail Health Emergency Department Receives 2022 Press Ganey Human Experience Guardian of Excellence Award
Sally Welsh
January 24, 2023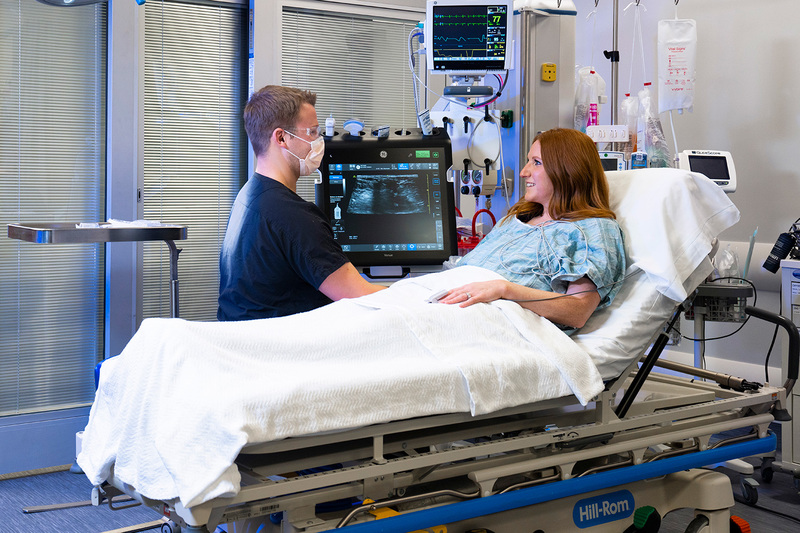 Marks the third consecutive year the Emergency Department has received the award
For the third consecutive year, Vail Health's Emergency Department has been named a 2022 Human Experience (HX) Guardian of Excellence Award® winner by Press Ganey, the global leader in healthcare experience solutions and services. This award is part of Press Ganey's annual ranking of the top hospitals and health systems in the country, according to performance in patient experience.
The Guardian of Excellence Award recognizes top-performing health care organizations that have achieved the 95th percentile, or higher, consistently for a 12-month period in Patient Experience.
The Vail Health Emergency Department was also recognized by Press Ganey in 2020 and 2021.
"Congratulations to the Emergency Department and all the Vail Health teams that made this possible," said Vail Health President and CEO Will Cook. "To be recognized by patients three years in a row, speaks to the consistency and dedication to the patient experience that our Emergency Department providers and staff have."
As a winner of the Press Ganey HX Guardian of Excellence Award®, Vail Health is in the top 5% of healthcare providers in delivering patient experience in the last year. Press Ganey works with more than 41,000 healthcare facilities in its mission to reduce patient suffering and enhance caregiver resilience to improve the overall safety, quality and experience of care.
"By putting their patients and workforce first each and every day, Vail Health is demonstrating their unwavering commitment to their employees and to the communities they serve," said Patrick T. Ryan, chairman and chief executive officer, Press Ganey. "The caregivers at Vail Health have inspired us with the compassion, empathy and human connection they bring to the clinical healthcare setting. We are honored to partner with them as we celebrate their achievement."