Raymond Kim Joins The Steadman Clinic
April 24, 2017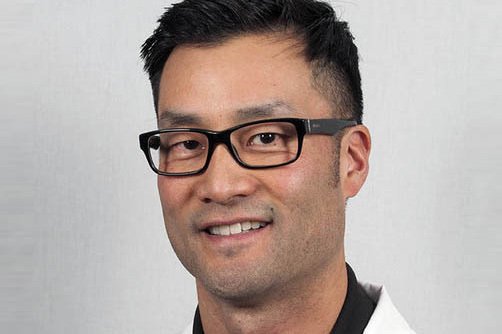 Dr. Kim brings a reputation as one of the top replacement surgeons in the country.
VAIL, Colo. – The roster of world class orthopaedic physicians at The Steadman Clinic expanded this past February with the addition of joint replacement specialist Dr. Raymond Kim to the medical staff. His sterling reputation both in the Colorado region and nationwide has drawn much praise.
Dr. Marc J. Philippon, Managing Partner of The Steadman Clinic and Co-chair of the Steadman Philippon Research Institute (SPRI), and Dan Drawbaugh, CEO, made the announcement.
"We are honored to have a surgeon of Dr. Kim's expertise join our team here at The Steadman Clinic and SPRI," said Dr. Philippon. "Dr. Kim is one of the finest joint replacement specialists in the nation and is well known throughout Colorado. Dr. Kim has received numerous honors for his groundbreaking work in knee and hip replacement surgery."
Dr. Kim specializes in adult reconstruction with a focus on primary and revision knee and hip replacements. This includes the focus on the minimally invasive anterior approach to total hip replacements which provides patients the potential for less pain, faster recovery and improved mobility. He was awarded the prestigious John Insall Award for research on total knee replacements and was named as one of the top 22 knee surgeons in the U.S. by Orthopedics This Week.
Dr. Kim received undergraduate degrees in both biomedical and electrical engineering from Johns Hopkins University in Baltimore, Md., and his medical degree from Marshall University School of Medicine in Huntington, W.Va. He completed his orthopaedic surgery residency at Mayo Graduate School of Medicine in Rochester, Minn., and the Insall Scott Kelly Fellowship in Sports Medicine and Adult Reconstruction in New York, N.Y.
"The addition of Dr. Kim further strengthens our diverse team at The Steadman Clinic and the Steadman Philippon Research Institute," said Drawbaugh. "Our doctors are among the finest in the nation in treating and rehabilitating knee, hip and other joint injuries. Dr. Kim further advances the world class medical care capabilities."