Progress Underway on Dillon Health Center
Sally Welsh
February 15, 2021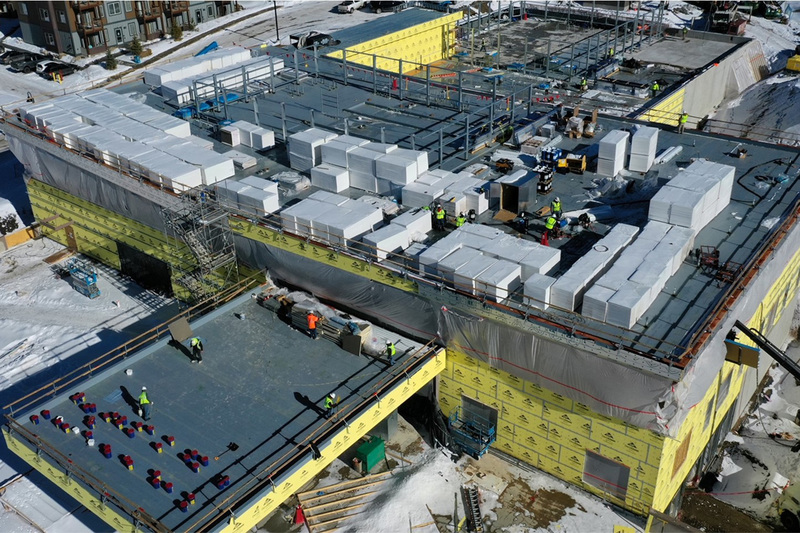 After breaking ground one year ago in January 2020, construction on Vail Health's health facility in Dillon is progressing and on track for a late fall 2021 opening, prior to the 2021-2022 ski season. The sitework, precast and structural steel phases have all been completed, and the building dry-in is set to begin in February. This next big milestone will include window installation and completion of the roof. Substantial building completion is expected in late summer.

The new 85,000-square-foot facility will offer primary and specialty care provided by Vail Health's partners at Colorado Mountain Medical; a breast center and oncology through Shaw Cancer Center; an Ambulatory Surgery Center with services provided by The Steadman Clinic and Vail-Summit Orthopaedics & Neurosurgery; physical therapy through Howard Head Sports Medicine; and Urgent Care provided by Colorado Mountain Medical. This will be the only Urgent Care on the eastern side of Summit County.

Hiring for positions at the new facility is currently underway, and candidates are encouraged to visit the Vail Health Jobs page or reach out via Recruitment Email or phone at 970-569-7502.