New Vice President of Shaw Regional Cancer Center
November 21, 2016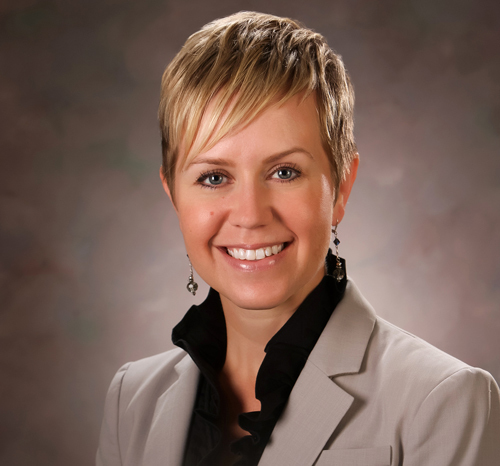 Edwards, CO-Vail Valley Medical Center recently announced the appointment of Stacy Toyama as vice president of Shaw Cancer Center, located on the Edwards Medical Campus. Toyama brings over 14 years of experience in cancer care to Shaw.
"We are pleased to welcome Stacy and her family to Eagle County and the VVMC team," said Vail Valley Medical Center's President and CEO Doris Kirchner. "Stacy's proven success in leadership and her vision for high quality, local cancer care align with the hospital's mission to provide superior health services with compassion and exceptional outcomes."
Toyama joins the community from Appleton, Wisconsin, where she was the vice president of cancer care at ThedaCare, a healthcare system of seven hospitals and part of the Mayo Clinic Network. There, Toyama was responsible for providing strategic oversight and leadership and was instrumental in the development and design of a $44 million, 84,000 sq. ft. regional cancer center and new hematology and oncology services.
Prior to ThedaCare, Toyama worked at Presence Health, Saint Joseph Hospital in Chicago, IL; US Oncology/Hematology-Oncology Associates of Illinois, also in Chicago; and US Oncology/Kansas City Cancer Center in Overland Park, KS. She has experience as a patient service representative and financial counselor.
Toyama is the vice president of the Board of Directors for the Audible Odyssey; a delegate member for the Association of Cancer Executives and Association of Community Cancer Centers; and a member of the American Academy of Medical Administrators, American College of Healthcare Executives, Society for Radiation Oncology Administrators and more.
"People just don't work in the cancer field, they get called to it," said Toyama.
Toyama was drawn to Shaw by its comprehensive suite of services and its goal of empowering patients to not just survive, but thrive.
"Whether it's the world-renowned Jack's Place, the Spirit of Survival program or the state-of-the-art imaging services available, Shaw Cancer Center has tuned into the intricacies of what individuals with cancer face as they learn to steady themselves post-diagnosis and beyond," she said. "It is an honor to step into the role of vice president and to lead a program that has become a legacy in the region and beyond."
About Shaw Regional Cancer Center
Shaw Regional Cancer Center at Vail Valley Medical Center is for anyone seeking comprehensive cancer care in a peaceful and intimate setting. Patients travel to Shaw for its Ivy League doctors, top-of-the-line equipment-including Image Guided Radiation Therapy and 3D mammography-and impeccable reputation for breast, prostate, colon and lung cancer treatment. The multidisciplinary approach of its cancer care team benefits each patient's individualized treatment plan, supporting the patient and family through treatment all the way to survivorship. Shaw also offers Jack's Place, a complimentary 12-room cancer caring lodge that allows patients and their caregiver to receive treatment at Shaw and take respite right next door. Shaw Regional Cancer Center is an outpatient department of Vail Valley Medical Center, a 501(c)(3) nonprofit medical center since 1965.