Howard Head Performance powered by EXOS training program arrives in valley
vail daily
August 24, 2017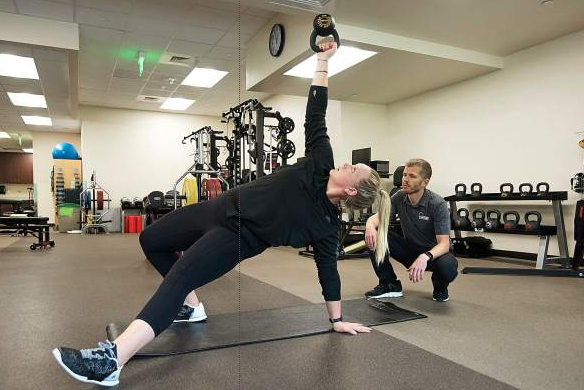 This article was first published by John LaConte in the Vail Daily on August 24, 2017.

VAIL — Howard Head Sport Medicine recently announced its partnership with EXOS to bring performance training programs and services to Vail, Breckenridge and Edwards.

Howard Head Performance powered by EXOS will design and deliver health and performance plans supported by EXOS' four pillars of human performance: mindset, nutrition, movement and recovery. With access to world-class partners, facilities, technologies and specialists, the program will help people reach higher and achieve more.

Howard Head Performance powered by EXOS will be offered at Howard Head Sports Medicine clinic locations in Vail and Breckenridge and in Edwards at the WECMRD Fieldhouse. Services will include private training programs, semi-private training, adult group training, orthopedic bridge program for patients recovering from injury, sports-science testing, performance nutrition services and sports team training.

"Howard Head Sports Medicine has been helping people of all abilities rebuild their body and spirit since 1990, and with this exciting new partnership, we'll be able to help people take their performance to the next level," said Luke O'Brien, Howard Head Sports Medicine vice president. "This isn't just a program for our elite athletes; we hope to serve anyone looking to step up their game, those interested in getting in shape safely and effectively, local high school teams and even our own staff."

To learn more about Howard Head Performance powered by EXOS, contact Chris Knerl, performance manager, at cknerl@teamexos.com.