Dr. Joel Matta Joins The Steadman Clinic Staff
June 28, 2017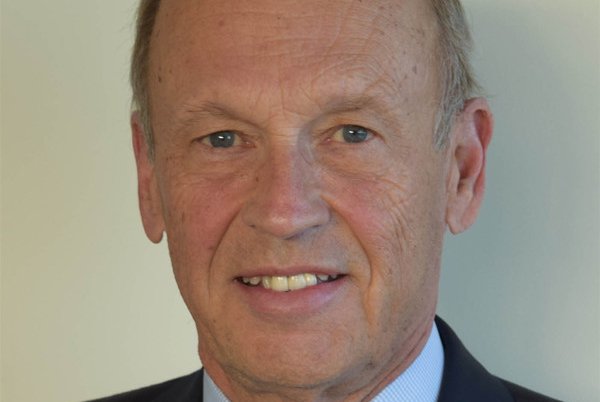 This article was first published on The Steadman Clinic website on May 17, 2017.
Joel Matta, M.D., one of the nation's premier orthopaedic surgeons in the field of hip and pelvic reconstruction, joined the staff of physicians at The Steadman Clinic in late June. Dr. Marc J. Philippon, Managing Partner of The Steadman Clinic and Co-chair of the Steadman Philippon Research Institute (SPRI), and Dan Drawbaugh, CEO of The Steadman Clinic and SPRI, made the announcement on Wednesday, May 17, 2017.
Dr. Matta is the founder and director of the Hip and Pelvis Institute at St. John's Health Center in Santa Monica, Calif. A veteran of 35 years in the practice of orthopaedic surgery, Dr. Matta also is the founding President of the Anterior Hip Foundation. Dr. Matta has been recognized for his contributions to hip surgery by election for membership to the Hip Society as well as the International Hip Society. During his career, he has also been involved in research related to hip surgery and replacement. He has published more than 30 articles and studies on the advancement of techniques and methods used to simplify and improve hip replacement, pelvic and acetabular fracture treatment and periacetabular osteotomy. His data base documenting treatment and result of thousands of hip and pelvis patients since 1980, will complement the SPRI research activities. Dr Matta holds several US and international patents regarding orthopaedic innovations.
Besides treatment of patients with hip problems, Dr Matta's current focus is education and innovation regarding anterior approach hip replacement. 20 years ago he began as a pioneer of this technique, now enhanced by a special orthopaedic operating table he designed, and has remained influential regarding the growth and adoption of Anterior Approach. There is now a growing body of research data showing results of Anterior Approach as described by Dr Matta to be superior to traditional hip replacement techniques.
"We are honored to have Dr. Matta join our team here at SPRI and The Steadman Clinic," said Dr. Philippon. "He is truly one of the elite surgeons in the country when it comes to hip and pelvis treatment. Dr. Matta also gives us another experienced doctor that is always seeking and researching new innovative ways to improve medicine and help joint replacement patients heal faster and stronger and resume their normal lives in timely fashion."
Dr. Matta also instituted the "Matta Hip and Pelvis Reconstruction Fellowship" program in Los Angeles. Each year, he takes an orthopaedic surgeon under his guidance to train in complex hip and pelvis reconstruction. The fellow is an orthopaedic surgeon who has completed residency training and is doing additional sub-specialty training. This surgeon works under Dr. Matta's supervision and assists with examinations, in-hospital care, surgery, and research.
"One of the many attributes about Dr. Matta that impressed us here at SPRI was his work and dedication shown in his Fellows program at the Hip and Pelvis Institute," said Drawbaugh. "We have a very successful and highly-regarded Fellows program here at SPRI and we look forward to having Dr. Matta work on a one-to- one basis with our Fellows and provide them the opportunity to learn about hip and pelvis specialties from one of the world's best physicians in that field."
Dr. Matta graduated from Oregon Health and Science University School of Medicine in 1973.