A Plan For The Future
Doris Kirchner
November 07, 2016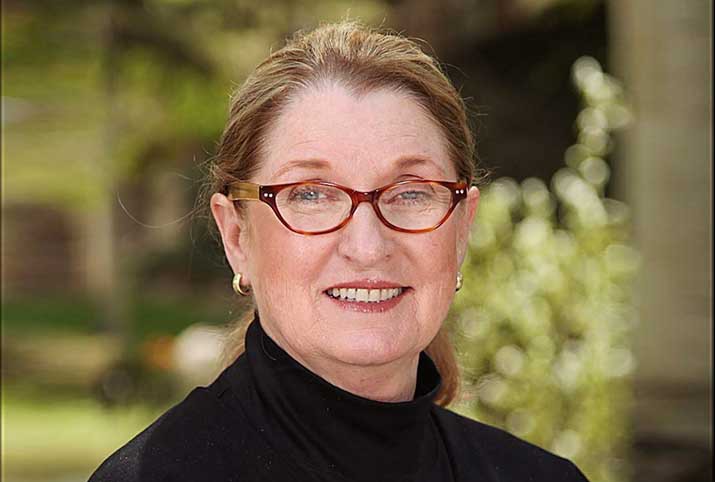 Eagle County's hospital of the future is unfolding and I am pleased to share our progress. For more than 50 years Vail Valley Medical Center has grown with the community and our campus in Vail was due for modernization. We are addressing this need with a Master Facility Plan to build a state-of-the-art medical campus that will serve our residents and visitors from around the world for years to come.
Vail Valley Medical Center's mission is to provide superior health services with compassion and exceptional outcomes and the Master Facility Plan supports this mission in countless ways. Some noticeable results of the Plan will include increased parking (including covered parking) the relocation of emergency traffic from West Meadow Drive to South Frontage Road to create a safer pedestrian environment and more convenient access to emergency care. Additionally the list of objectives for the Master Facility Plan includes:
Relocate main entrance and visitor/outpatient traffic/parking to South Frontage Road
Relocate Emergency Department and ambulance traffic to South Frontage Road
Locate helipad with sensitivity to neighbors and direct internal connection to new Emergency Department
Expand parking to better serve patients visitors and staff (including covered parking)
Accommodate patients in the most appropriate setting (and with privacy)
Optimize access and way-finding for patients and visitors
Improve operational efficiencies through proper sizing adjacencies
Modify service vehicle access to a concealed loading zone
Accommodate appropriate medical office space on campus
Create a flexible framework to accommodate future changes
The project is divided into two parts – the west wing and the east wing. Our phasing is critical since we are committed to remaining 100% operational during construction. A 42000 square foot expansion of our west wing began last summer and already we have opened a new Cardiac Catheterization Lab and a new Intensive Care Unit both of which have directly improved patient care. Currently our construction teams are completing a new fourth floor which will add 24000 square feet to provide space for the Steadman Philippon Research Institute and The Steadman Clinic. In addition 35000 square feet of interior spaces throughout the west wing will be reorganized and provide increased space for patient care. We expect the west wing to be completed in mid-2017.
Plans for a new approximately 101000 square foot east wing and helipad building on the north side of the campus are scheduled to begin in 2017 thanks to invaluable input from our physicians and clinical staff along with community partners like the Eagle County Paramedic Services and Town of Vail all of whom share our vision for building the most modern mountain hospital in the world. During this second phase the existing east wing of the hospital will be demolished and replaced with medical facilities and a multi-level parking structure below. This covered parking lot as well as new emergency and imaging departments admissions and other hospital functions will be accessed via South Frontage Road. By moving our main entrance to South Frontage Road we will eliminate patient visitor emergency and employee traffic from West Meadow Drive which will improve the pedestrian experience for everyone.
This significant construction project will create hundreds of jobs contributing to the local economy. Throughout the duration all Vail Valley Medical Center services and specialties will remain open including our 24-hour Emergency Department childbirth center full surgical capabilities imaging physical therapy and the new Cardiac Catheterization Lab. Additionally our partners will remain fully functional including Colorado Mountain Medical The Steadman Clinic Steadman Philippon Research Institute and Vail-Summit Orthopaedics.
The Master Facility Plan is an investment in our community. The multi-million dollar expansion and renovation will make Eagle County a center of medical excellence enhancing the health care available to our residents and guests. The improvements we make over the next four years will not increase your cost of care and will not rely on taxpayer dollars. While other mountain hospitals have built new facilities or dramatically renovated over the past 15 years we have been saving dollars for this project and will fund the revitalization through a combination of cash reserves and philanthropy. Our partnership with world-renowned orthopaedic physicians makes VVMC a destination for sports medicine and has allowed us to fund services and initiatives we might not otherwise be able to afford. Likewise our generous donors make invaluable enhancements like these possible.
Other rural hospitals throughout the country are struggling to stay afloat in light of declining health care payments and are either 1) forced to sell out to larger out-of-market conglomerates who often cut services and facilities to fund these larger systems or 2) forced to pass costs onto the affected local taxpayers. Some of our neighboring hospitals rely on tax dollars funded by mill levies. Vail Valley Medical Center will remain independent thanks to a fiscally prudent volunteer Board of Directors who live and reside in our community. We will continue to offer a robust variety of services to our community and visitors and we are investing in the future of health care in Eagle County through this Master Plan.
A great deal of thought and care has gone into this incredible plan. We've collaborated with hospital staff and our medical partners to design spaces that are functional and patient-friendly. We've studied what has worked well at other hospitals. We've also worked closely with Town of Vail staff community stakeholders and neighbors to solicit their input. Through public meetings and open house events we've incorporated their feedback on road access parking emergency helicopter transport and cost of care amongst other important topics. The efforts and consideration of so many stakeholders will be realized when at the completion of the east wing expansion we will have over 304000 square feet of modern health care facilities along with 230000 square feet of structured parking. This furthers our goal of providing convenient access for patients and visitors space for cutting-edge research and the same exceptional care VVMC has always provided.
This is an exciting time for Vail Valley Medical Center and our community. I encourage you to stay updated on Vail's hospital of the future by visiting www.vvmc.com/build or joining our mailing list by emailing build@vvmc.com.
Doris Kirchner is president & CEO of Vail Valley Medical Center