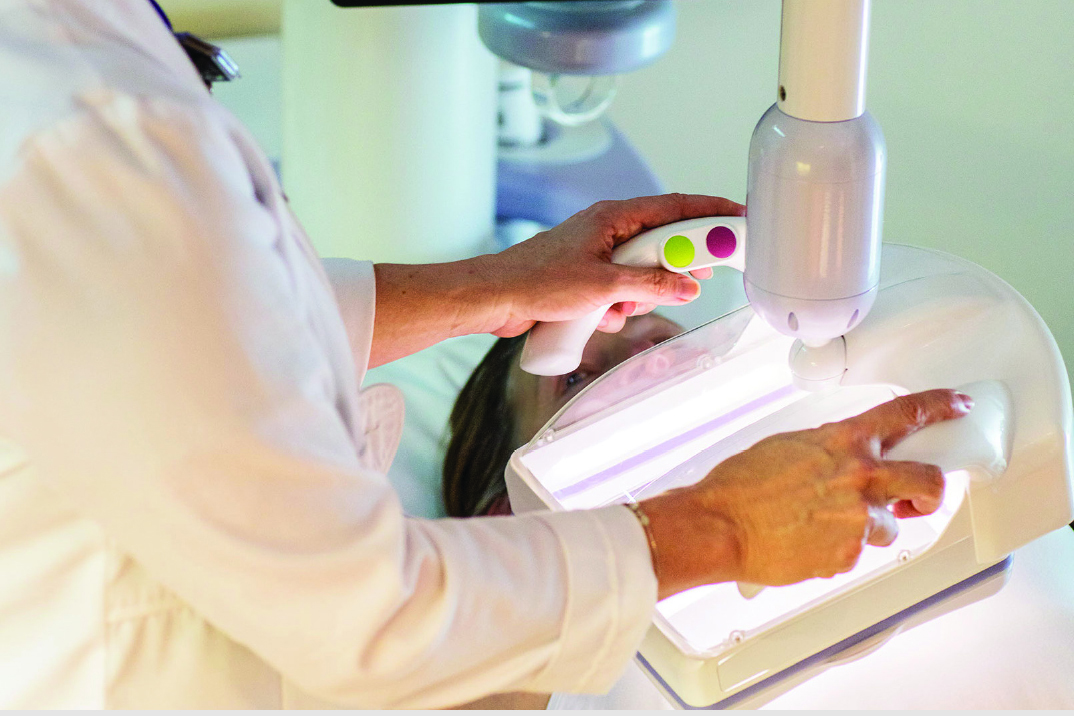 Dense breast tissue is comprised of less fat and more connective tissue, which appears white on a mammogram. Cancer also appears white on a
mammogram
; thus, tumors are often hidden behind the dense tissue. Approximately 40 percent of woman have dense breasts; however, as a woman ages, her breasts usually become more fatty.
As one of the first breast centers in Colorado to offer a whole breast ultrasound,
Sonnenalp Breast Center
at
Shaw Cancer Center
continues its mission to save lives by finding cancer early. We offer an automated breast ultrasound system that has been cleared by the FDA as an adjunctive examination to mammography. Peer reviewed, published clinical trials demonstrate that whole
breast ultrasound
, when used as an adjunct to mammography, found more and smaller cancers than were found by mammography alone.
The Invenia ABUS
The FDA-approved Invenia ABUS (Automated Breast Ultrasound System) improves cancer detection by 35% over mammography in women with dense breasts. It looks at dense breasts differently to find cancer that mammography may not see. Ultrasound is a non-invasive and expedient way to look inside the body at organs and soft tissue. There is no exposure to ionizing radiation. Instead, ultrasound uses high frequency sound waves to create a detailed image of the organ or tissue being examined. Sound waves are sent into the body through a hand-held device called a transducer, which is pressed against and moved over the skin. The 'echoes' that bounce back are then displayed as an image in real time on the ultrasound monitor.
Sonnenalp Breast Center is a service of Vail Health Hospital.