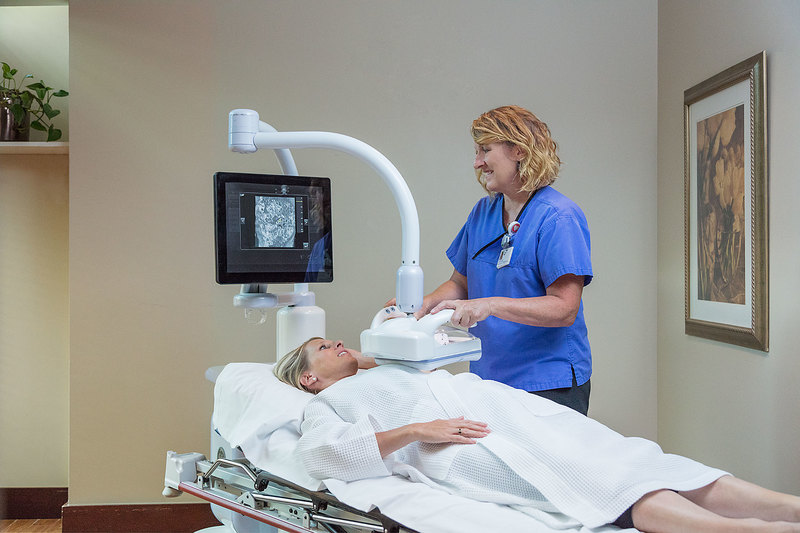 We provide the most sophisticated technology available in the Rocky Mountains for breast imaging and diagnosis of breast cancer. Our knowledgeable and compassionate breast radiologists and mammography technologists provide the best care and expertise to guide patients in the pursuit of breast health.
We offer the latest in
breast ultrasounds
and
3D mammography
– an extraordinary technology that lets your doctor see breast tissue in a way never before possible. 3D mammography is the most exciting advancement in breast cancer detection in over 30 years, showing breast tissue in very thin, clear layers – like pages in a book. This level of clarity makes it hard for breast cancer to hide – saving lives and reducing the need for follow-up imaging. Sonnenalp was an early adopter of 3D mammography with
breast density
software in Colorado.
Sonnenalp Breast Center is a service of Vail Health Hospital.