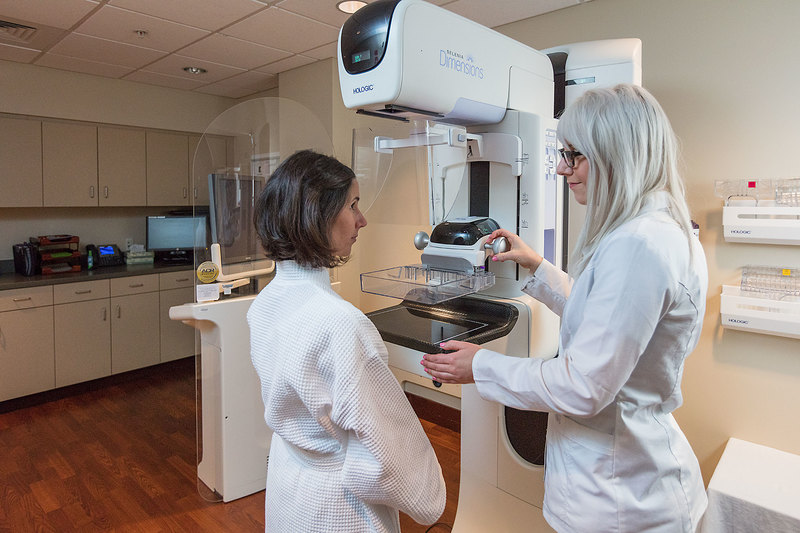 3D Mammography is one of the most effective breast imaging tools available to detect breast cancer. Often, breast cancers can be seen on a mammogram before any symptoms occur.

Sonnenalp Breast Center and Shaw Breast Center & Cancer Clinic are now using the Hologic SmartCurve Paddle which mirrors the shape of a woman's breast for increased comfort. It's curved design maintains image quality without increasing the radiation dose.

Shaw Cancer Center recommends women start annual mammography at age 40. If a woman has a strong family history of breast cancer (i.e., a first-degree relative, such as a sister or mother), then it is recommended that mammographic screening begin 10 years prior to the age at which the cancer of the relative was diagnosed.
Sonnenalp Breast Center
was an early adopter of 3D mammography with breast density software in Colorado. 3D mammograms make it possible for a radiologist to gain a better understanding of breast tissue during screening and the confidence to reduce the need for follow-up imaging.
Sonnenalp has been performing digital mammography since opening in 2002. In 2010, the American College of Radiology (ACR) awarded a three-year term of accreditation as a Breast Imaging Center of Excellence. The ACR gold seal of accreditation represents the highest level of image quality and patient safety and is awarded only to facilities meeting ACR Practice.
At
Shaw Breast Center & Cancer Clinic in Summit County
, a certified breast radiologist specializing in breast imaging at Shaw Breast Center & Cancer Clinic in Summit County will review your images and discuss your results, unlike a hospital setting, where a radiologist reviews your mammogram results along with images of torn ACL's, broken collarbones and cloudy lungs.
There are a two types of mammograms: screening and diagnostic. In addition, Sonnenalp Breast Center offers Breast Ultrasound for women with dense breasts.
Sonnenalp Breast Center is a service of Vail Health Hospital.