You're Protecting Eagle County Kids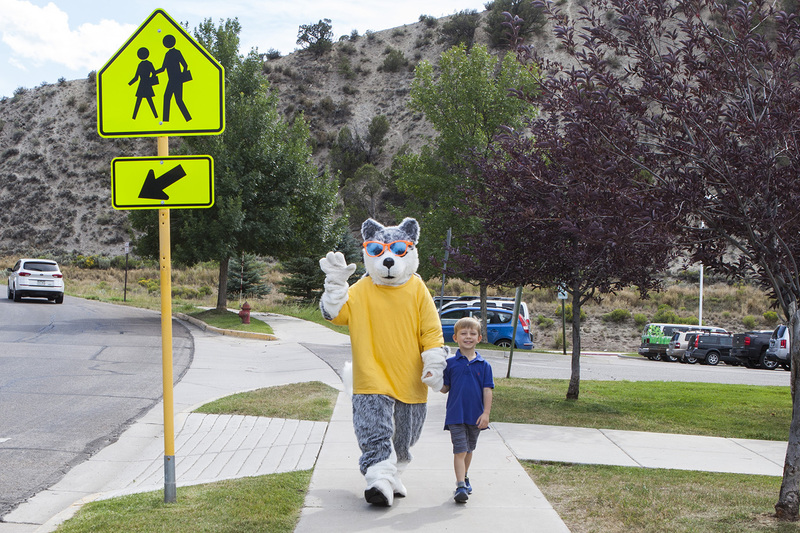 You can't start too early when it comes to teaching kids about the importance of using sunscreen. That's why a team from Shaw Cancer Center goes to 22 schools in Eagle County every May to educate preschoolers, kindergartners and first-graders about sun safety. Because of your gifts, nearly 1,700 area children each year learn how to protect their skin through the SunGuard Your Skin Program.
The educational presentation features Blizzard, the program's mascot; sun-safety skits, games and songs; and a strong message to guard against sunburn with sunscreen, hats, sunglasses and shade. Also, each child receives a lunch bag filled with sunscreen, SPF 30 lip balm and sun-themed snacks and information—all made possible with your support.
"Kids really get into the program, and their faces light up when they meet Blizzard," says Melaine Hendershott, registered dietitian at the center and creator of the program. "It's rewarding to see them apply the sunscreen and lip balm as they go outside to recess."
"The program is making an impact on these kids," says Kim Mitchell, SunGuard team member. "And hopefully they are sharing their new-found knowledge with their families so Eagle County becomes a healthier community."