Your Gifts Save Lives … And Dollars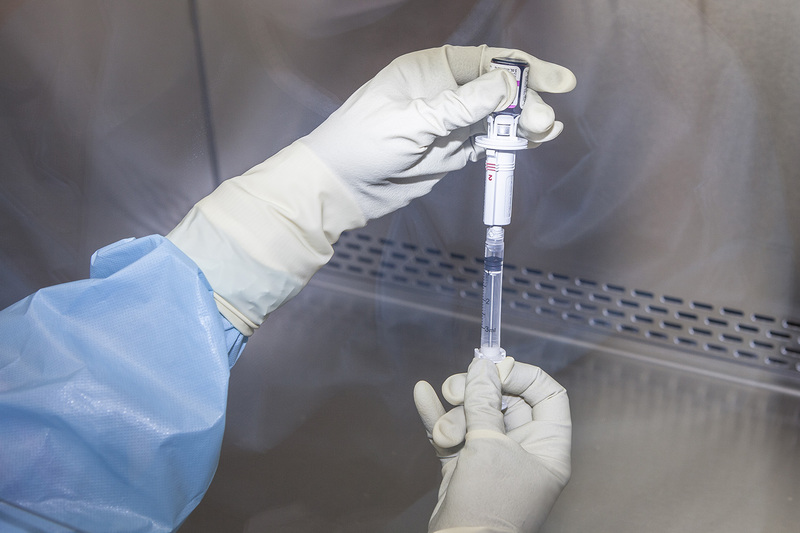 Your gifts to Shaw Cancer Center helped save more than $17,000 on just one chemotherapy infusion.
During the patient's appointment, the physician determined the patient was too ill to receive an injection at that time. If not for the center's new Scientemp ultra-cold chest freezer—purchased with philanthropic dollars—the drug would have been unusable. Instead, the staff was able to store the drug in the freezer, keeping it at the required -80C temperature until the patient was able to continue treatment.
"Having the freezer allows us to give patients treatment when it best suits their lives," says Sara Fleszer, PharmD, board certified oncology pharmacist at Shaw. "Without the freezer, we would have limited times when we could administer drugs."
Providing complex cancer care
Treating patients with infusion chemotherapy involves a complex process of combining several cancer drugs to create an individualized regimen. An additional complication with cancer drugs is that some patients' "cocktails" can only be mixed just before treatment because of the short time they are stable, ranging from one to 48 hours.
Creating these combined medications requires Fleszer and her team to have an in-depth knowledge of up to 70 different cancer drugs at any given time. And new drugs are released regularly. In fact, 10 new drugs were released this year. The staff's expertise ensures each drug meets the highest medical standards.
With the oncology pharmacy housed right in Shaw, patients can receive this specialized treatment close to home. "Being right in the cancer center, we can quickly respond to a patient's needs during treatment," Fleszer says. "It enables us to provide the safest, most advanced cancer care."
In addition to providing chemotherapy, the pharmacy staff mixes drugs for patients receiving infusion treatment for other diseases, such as muscular dystrophy, rheumatoid arthritis, immunodeficiency, MS and Crohn's Disease.
"Cancer centers the size of ours don't normally have an onsite oncology pharmacy," Fleszer adds. "It's one more reason cancer care at Shaw Cancer Center is the most comprehensive in the region."