Shaw Patient Assistance Fund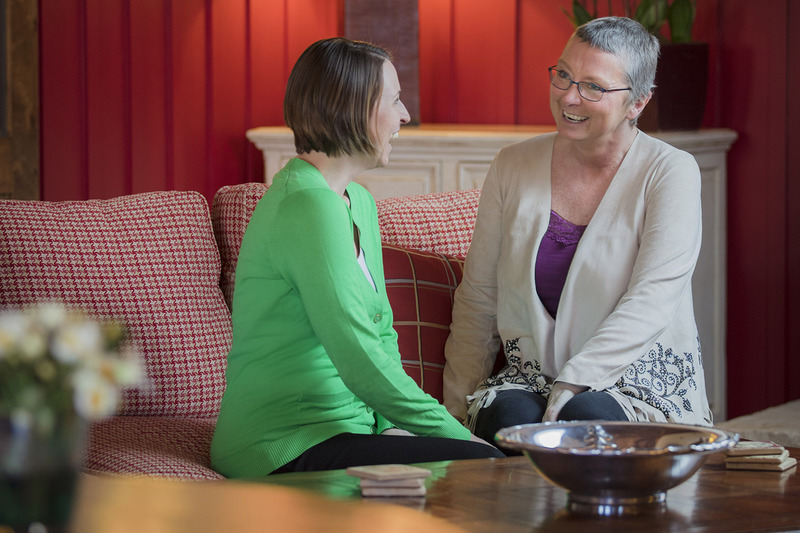 Relief for money worries
Your gifts provide financial assistance when cancer patients need it most.
"How am I going to pay my mortgage?"
This was the constant worry that plagued Heidi Maike, a patient at Shaw Regional Cancer Center.
Diagnosed with breast cancer last summer, she began treatments in August. For the next six months, it would be difficult for her to work, but she pushed herself to continue anyway. "I couldn't afford to take off," she says.
But even with this determination, there were many days Heidi just couldn't work physically. The Maikes' financial worries
escalated when her husband, Kelly, who is self-employed, had to miss work to care for her.
"I was surviving, not healing," Heidi says.
Erin Perejda, Shaw's social worker, recognized Heidi's high stress level and the effect it was having on her recovery. She recommended Heidi take advantage of Shaw's financial assistance program, funded entirely through philanthropy.
Because of you, the program provides patients a one-time payment for expenses not covered by insurance, such as rent, mortgages, home healthcare, transportation and groceries. The program paid Heidi's mortgage for one month.
"Erin made me realize it was OK to take help," Heidi says. "I cried with relief. I could breathe again."
With your financial support, Heidi was able to take a leave of absence and concentrate on her health.
Erin says, "When stress is reduced, patients can heal better and faster. That's what the financial assistance program is designed to do."