Philanthropy Keeps Library Leading Edge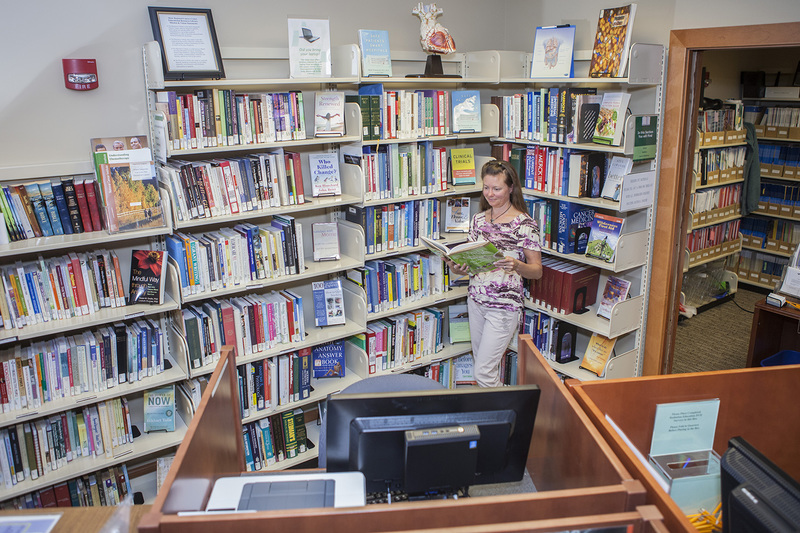 Karen Clous, oncology nurse at Shaw Cancer Center, knows the value of having the latest medical research right at her fingertips. Because of generous gifts from individuals like you, she has access to thousands of medical journals and books in the cancer center's medical library.
"With the latest medical information here, I only have to go down the hall to read about benchmark cancer treatments and best practices," Clous says. "I know our resources are the latest available, so I don't have to spend hours searching elsewhere."
Funded solely by philanthropic gifts, the medical library has been open to medical professionals, patients and the general community for nearly 15 years. It contains 5,000 medical books (more being added daily), 800 print and online medical journals and a database of every medical paper published since the 1800s. It also offers a wide range of resources for non-clinical people, including materials on coping with cancer, cookbooks and books for children with a sick parent.
"Our library is small but mighty," says Kim Mitchell, the center's medical librarian. "I've been told it ranks right up there with the medical library at the University of Colorado.
And the demand for this information is great. Mitchell said she checks out about 80 books a month and receives about 2,000 requests for journal articles each year. A whiz at searching through mounds of books (or thousands of websites), she provides just the information the individual wants and needs.
"Information is power," Mitchell says. "Our goal is to provide patients the resources they need to gain back some control over their lives."