Nowhere But Howard Head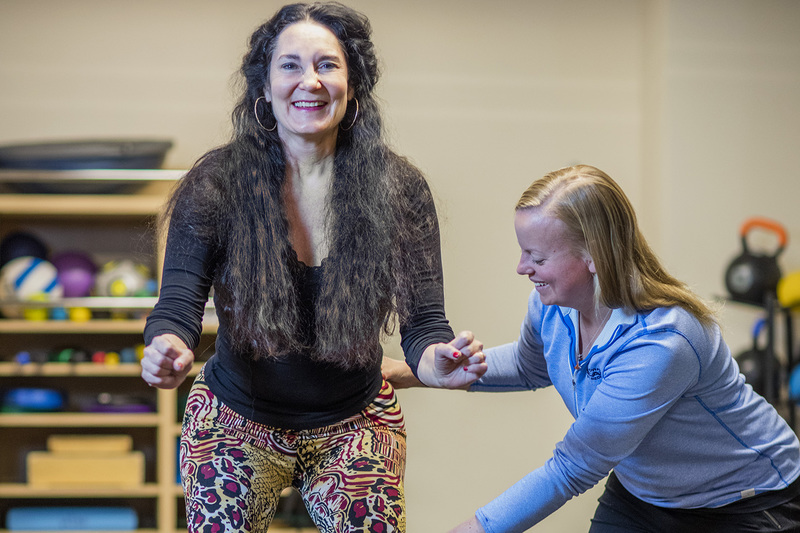 Your gifts ensure patients receive the very best.
"My care was extraordinary," says Gina Browning in describing her three rounds of treatment at Howard Head Sports Medicine. "I wouldn't go anywhere else."
Round 1—Great results
A part-time Vail resident, Gina first went to the clinic after tearing her MCL skiing about eight years ago. Not only did the team manage her treatment while she was at the clinic, but also after she went home to Santa Fe via phone calls and email. She credits her quick recovery to this ongoing support.
Round 2—Even better results
Fast forward two years. During an "encounter" with a tree while skiing, she fractured the patella in her knee. Again, she turned to Howard Head for rehab. After just a few therapy sessions in the clinic, she was able to continue her regimen at home and fully recover. A good thing since she is extremely active as a professional opera singer, the education director of Performance Santa Fe and an outdoor enthusiast.
She describes the professionalism of Howard Head therapists as 'absolutely exceptional.' "My PTs developed a protocol just for me. They really know their stuff."
Round 3—Outstanding results
So when Gina was told she needed hip surgery last spring, there was no question where she would go for rehabilitation—Howard Head Sports Medicine.
After surgery in May, she began a rigorous four-week regimen of twice-daily sessions of exercise and physical manipulations, followed by once-a-day therapy for another month. Gina returned to Howard Head throughout the fall for checkups.
"My therapists had their hands full with me," she laughs. "I tend to overdo and when I did, they quickly brought me in line, in a nice way." With an OK from her physical therapists, she was back on Vail Mountain in December.
After three very successful recoveries at Howard Head, Gina can't say enough good things about her therapists. "The care I received was the defining factor in my complete recovery—all three times."