Cardiac Rehab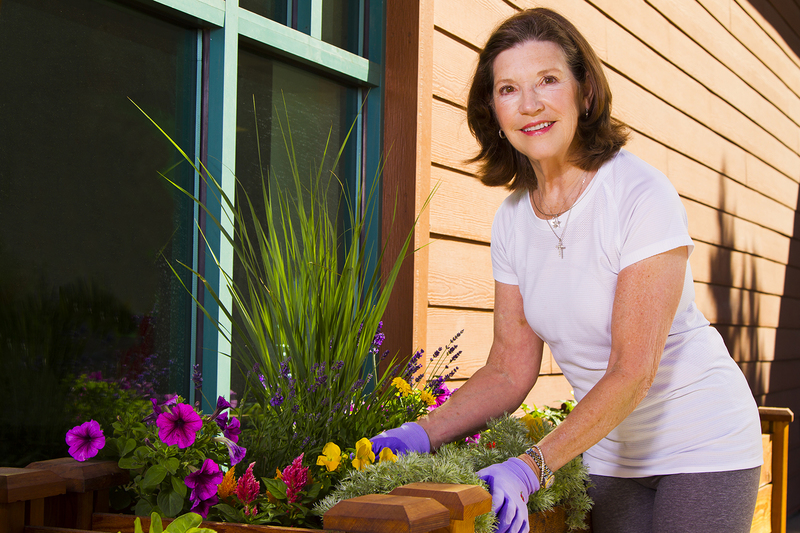 Heart health through rehab
Did you know?
About 84 million U.S. citizens suffer from cardiac disease.
Close to one out of every three deaths is heart related.
More people die from cardiac disease than cancer, respiratory diseases and accidents combined.
These daunting statistics don't intimidate the Cardiac Rehabilitation team at Vail Valley Medical Center. Instead, the team is even more driven to help cardiac patients defy the odds and live longer, healthier lives.
For body, mind and soul
Through VVMC's nationally certified program, heart patients receive wellness education, personalized exercise monitored by exercise physiologists and nutrition counseling with certified dieticians. They can also take advantage of guided meditation, yoga classes and support groups. The goal—reduce patients' risk factors for heart disease and lower their chance of another cardiac event.
"The impact cardiac rehabilitation can have on improving a heart patient's health is significant," says Nelson Prager, MD, medical director, Cardiac Rehab. "In fact, patients who participate in rehab following a cardiac episode can reduce their rate of death."
Rehab beyond recovery
The rehab program supports heart patients throughout their recovery—from their first steps in the hospital to three months of monitored exercise in the gym. (The fitness center is located in Shaw Regional Cancer Center.) And even when patients are fully recovered, they can still take advantage of the program's many services.
Because of the success of patients in cardiac rehab, more and more people are participating in our program. In fact, the team had more than 600 patient interactions during the past 12 months, and the numbers keep growing.
"We're here to help cardiac patients adopt healthy habits so they can again enjoy an active life," says Katie Schofield, RN, cardiac rehab team member. "That's what cardiac rehab is all about."