Dan Elsbury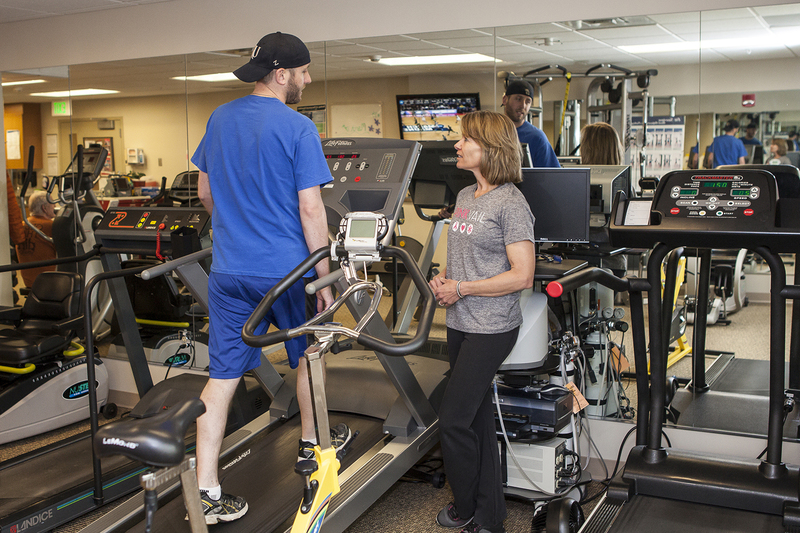 Spirit of Survival Program changes cancer patients' lives
On Oct. 4, 2014, Dan Elsbury was driving home from a round of disc golf with his buddies when he felt an odd pain in his abdomen. He ignored it for months, but finally went to see a doctor in January. The physician prescribed a colonoscopy, a somewhat unusual procedure for an otherwise healthy 31-year-old.
On Feb. 4, Dan received the test results—late Stage 2/early Stage 3 colorectal cancer. "I never thought my life could change so much in one moment," he says. "No one wants to get news like that."
Dan immediately began 5 ½ weeks of radiation and chemotherapy at Shaw Regional Cancer Center. Then he went to Denver for surgery.
Once he was back in Vail, he dove into his recovery. He began taking advantage of Shaw's "Spirit of Survival" program, which includes customized fitness training, nutrition counseling, emotional support and many other services.
"Spirit of Survival is phenomenal," Dan says. "It has changed my life, not only physically, but mentally as well. It's like a breath of fresh air."
As part of Fit for Survival, a component of the Spirit of Survival program, Dan works out daily in Shaw's fitness studio with exercise physiologists who specialize in cancer care. Funded by Pink Vail, all Spirit of Survival services are provided free to all Shaw patients.
"This program and all the people behind it have affected my life in such a positive way," Dan says "I wouldn't be where I am today without it or them!