Vail Breast Cancer Awareness Group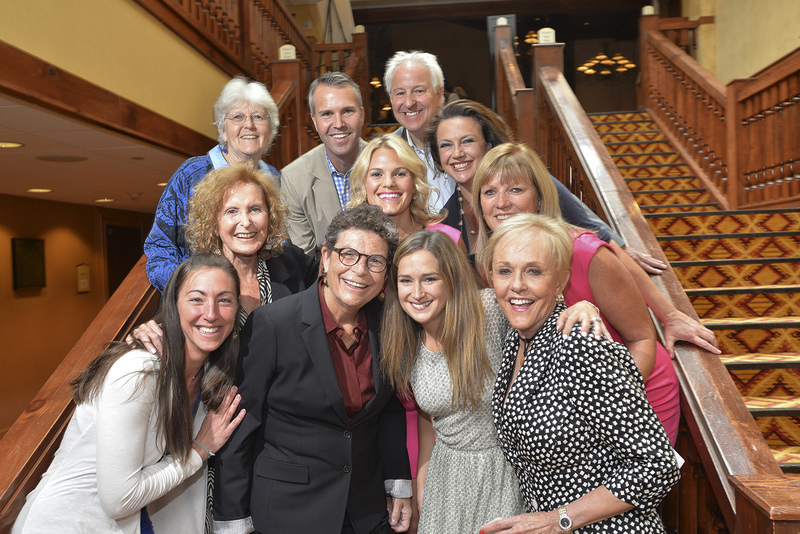 Helping Eagle County women battle breast cancer
In 1994, Brenda Himelfarb and Patti Weinstein teamed up to form the Vail Beast Cancer Awareness Group (VBCAG) after witnessing what their family and friends with breast cancer had to endure.
"We wanted to help ease the financial and emotional burdens of all those in Eagle County who were fighting breast cancer," says Himelfarb, the group's president.
Providing financial and emotional support
Since its inception, the VBCAG has raised more than $1 million through its signature event, the Celebration of Life Luncheon™. These dollars fund, among other projects, its Day to Play™ program, which gives $500 to all those diagnosed with breast cancer in the area. More than 375 women have received this gift, using it however they wish. The group also has awarded another 40 women up to $2,500 in emergency assistance.
The 11-member VBCAG also helps fund Pink Lemonade Bubble Gum Day to Play™. This program provides every child in Eagle County whose parent is undergoing treatment a $50 gift so they can have fun. The organization also gives breast cancer patients a Shine On™ bag, which includes a robe, water bottle, journal and other items to provide comfort.
In 2012, the organization created its Gap Fund™ to assist patients in paying for diagnostic services not covered by insurance. Through this fund, the VBCAG has helped more than 170 women cover the cost of imaging procedures such as mammograms, ultrasounds and biopsies.
"We were shocked to learn how many women didn't follow through with recommended diagnostics because of their high deductibles or lack of coverage for these tests," Himelfab says.
Advancing care through new technology
Over the years, the VVCAG also has donated funds toward the purchase of diagnostic equipment at the Sonnenalp Breast Center, including a PET scanner and 3D tomography machine, and most recently, the GE Whole Breast Automated Ultra Sound System.
"Helping those in our community who are going through a difficult time due to breast cancer is our priority," Himelfarb says. "It's heartwarming to make their lives a bit easier. That's what the Vail Breast Cancer Awareness Group is all about."