Shaw Outreach Team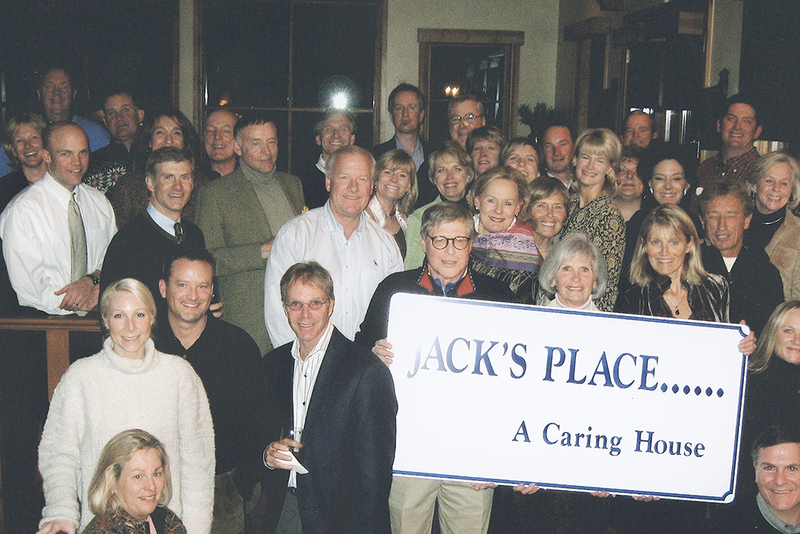 It takes a team to build a house
Shaw Outreach Team: Supporting patients at Jack's Place since 2007.
In 2001, Dr. Patricia Hardenbergh was recruited from Duke University to be the medical director of the new Shaw Regional Cancer Center.
A group of caring community members began meeting with Dr. Hardenbergh to help in her transition from a large medical center to a small community hospital. They offered their support and partnered with her in an effort to provide the best experience for cancer patients. These volunteers soon became the Shaw Outreach Team.
Dr. Hardenbergh told the SOT that one of her out-of-town patients couldn't afford to stay in a hotel during his six weeks of treatment. He had planned to sleep in his car.
"When Dr. Hardenbergh told us about this patient, we knew we had our mission," says Suzy Donohue, SOT's first president. Their mission—provide convenient, comfortable and affordable accommodations for Shaw patients.
"People told us it couldn't be done," says Elaine Kelton, an original SOT member. "That only made us more determined."
Reaching their goal
The SOT decided the best way to fulfill their mission was to construct a cancer caring house on land owned by the hospital, right across from Shaw. This decision came after much research, including visits to many types of caring houses and attending national conferences. It was agreed that convenient, comfortable and affordable accommodations would be crucial for the long-term success of Shaw.
It was necessary to obtain county permission and permits, and have neighborhood approval. None of the team had done fundraising on the scale needed to construct a building, so they hired a consultant. She helped them develop policies, fine tune their fundraising skills and run a capital campaign.
In 2003, they kicked off the campaign. The goal—raise $3.4 million to build and equip a caring house and $1.3 million to establish an endowment.
"Donors responded positively when we told them 100 percent of their gifts would go directly to building the caring house," Suzy says.
Working as a team, SOT reached its goal and broke ground in March 2006.
Achieving their mission
As word spread about the need for patient lodging, the community responded. "The support was amazing. People gave what they could," Suzy says.
In-kind gifts were extraordinary too. Local companies donated materials, time, expertise and enthusiasm, as well as financial gifts. For example, 25 electricians from Encore Electric donated a Saturday to wire the building.
Other businesses critical to building the caring house included HLM Design-Heery International, R. A. Nelson & Associates, RMS Concrete and Slifer Designs.
This support helped the project come in under budget and ahead of schedule. The building opened in March 2007 and was christened Jack's Place, A Cancer Caring House. (Read more about Jack's Place on pages 7-9.)
"Our top priority is excellent patient care," Dr. Hardenbergh says. "Jack's Place has contributed significantly to our goal of treating the 'whole person' by addressing the important practical aspects of care, such as patient housing."
Giving continues
SOT's support of cancer patients didn't stop there. They gave $2.4 million to purchase a PET/CT scanner in 2009, $90,000 for a tissue analyzer in 2010 and $100,000 for the IGRT Linear Accelerator in 2013. SOT also helped purchase the Automated Breast Ultrasound System in 2015. The team continues to support cancer patients with its Hike, Wine & Dine event.
Suzy says, "Jack's Place wouldn't be here today without the generous support of so many throughout the valley."
Sidebar:
Groundbreaking Ceremony
From the shared determination and commitment of those represented here today, this Caring House has been born!
May this be a place of healing, where fear finds comfort and hope is confirmed.
May this be a place of compassion, of wisdom, and a doorway to friendships.
May the Caring House bring peace, even play, and above all may families who enter here find a home: and may the vision of their well-being continue to guide us all.
-Suzy Donohue on behalf of the Shaw Outreach Team