Grande Dame of Vail and VVMC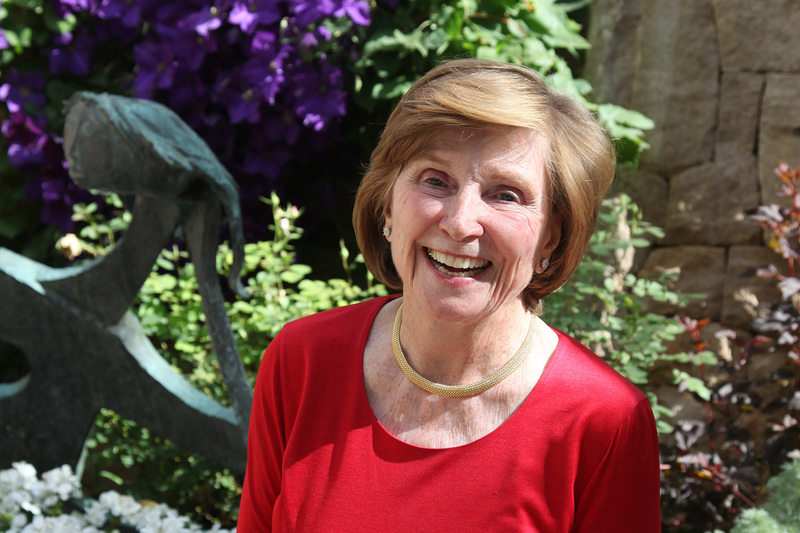 Thanks to the generosity of Marty Head, VVMC is the place to come for sports medicine.
When Marty Head fell and injured her arm while visiting New York City, she didn't even consider seeking treatment there. She hopped on a plane and returned to Vail and Vail Valley Medical Center for her medical care.
"I've had other surgeries at the hospital over the years, and every time I'm treated like family," says Marty, a Vail resident and VVMC supporter for many years. After having surgery on her arm, she went to Howard Head Sports Medicine for rehabilitation. "The team really knows what they're doing. They care about the individual."
But long before becoming a patient, Marty already had a special relationship with Howard Head Sports Medicine. She and her husband, Howard, inventor of metal alpine skis and the oversized tennis racket, gave a generous gift in 1990 to establish a comprehensive sports medicine program at VVMC—now world-renowned for orthopaedic rehabilitation.
"Vail was becoming more popular for skiing, so there was a greater demand for sports medicine. We were in a position to help. It was a marriage made in heaven," Marty says.
But this generous gift wasn't her first or last. She has been a supporter of VVMC from the very beginning because she vividly remembers what it was like when there was no hospital in Vail.
"We all had family and friends who were victims of not having an adequate facility," she says. "That's why everyone in the community pulled together and gave whatever they could toward building a hospital."
Since those early days, the hospital has been one of Marty's philanthropic priorities. She has supported many programs throughout the years, including Jack's Place, the cath lab and, most recently, the hospital's Together campaign. (Learn about VVMC and Steadman Philippon Research Institute's joint fundraising effort on page 10.)
Marty encourages everyone to give in the spirit of the people who built the hospital 50 years ago. "We should all ask ourselves, 'What can I do to make a difference here?'" she says. "By giving to the campaign, we can change the world."