Dick Cleveland and Kathy Langenwalter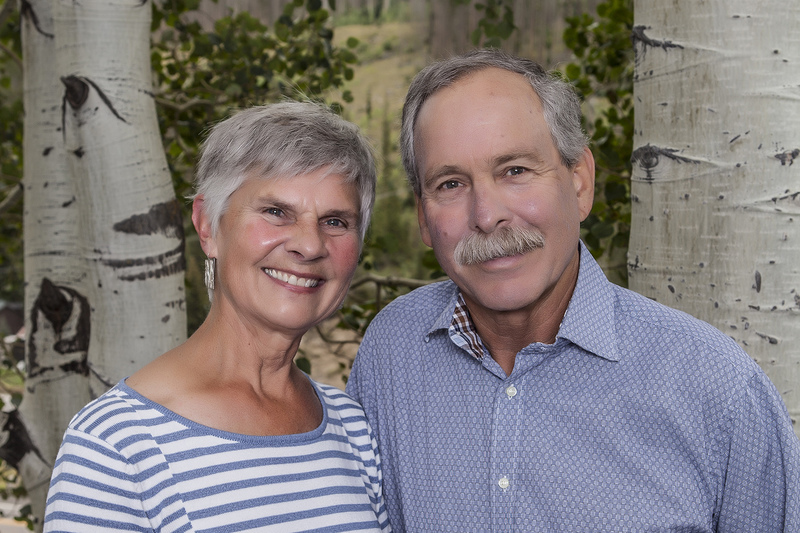 Grateful couple thanks VVMC through planned giving
Couple Dick Cleveland and Kathy Langenwalter are grateful for the care they received at Vail Valley Medical Center. So much so, they have made numerous gifts to VVMC. And most recently, they included a charitable contribution to VVMC in their will.
"We are blessed to have the level of care we have here," Kathy says, a breast cancer survivor who received treatment at Shaw Cancer Center. "I didn't have to go to Denver for treatment, which would have been necessary before Shaw." Likewise, Dick, a VVMC board member since 2011, has been a patient at VVMC multiple times, having had surgery on his hand, shoulder, knee and back.
Both are now healthy and very appreciative of the medical care they have received over the years. As long-time supporters of VVMC, they have made unrestricted gifts and designated donations to Shaw Regional Cancer Center, Jack's Place and the capital campaign to support our renovation and expansion.
"We gave to the capital campaign because it is important to look to the future," the couple says. "Tomorrow's opportunities depend on what we do now."
"Every dollar counts. We aren't wealthy, but giving to VVMC is a priority for us," they say. "We all benefit directly by having such a facility locally. VVMC isn't a satellite of some big, for-profit corporation. Care is more personal at VVMC. It is as good as anywhere else in the U.S."